Save Money Even When Your Business is Thriving
Just because your business is flourishing doesn't mean you can't save money. No success is so great that you should be throwing money at it thoughtlessly. If anything, now's the time to be smart about how you spend your profits so that you can invest the excess wisely and continue your growth trajectory.
We know how tempting it can be to start buying expensive business lunches and adding some luxuries to your business trips. However, in this article, we'll share some tips to help you keep your spending in check and save money, so you don't sabotage all the success you've had so far.
Create a Budget-Minded Culture to Save Money
If you work with a team of employees, then you'll want to promote a budget-minded culture within your company.
That doesn't mean making employees feel like they don't have funds to get things they really need, like a new laptop or an ergonomic desk chair. However, it does mean encouraging your team members to save money by being thoughtful about their expenses instead of buying fancy desk accessories and ordering gourmet office snacks. Use fancy catered lunches as a reward rather than making them the norm. At the end of the day, your employees will respect your commitment to financial responsibility.
Building a budget-minded culture amongst employees does not have to look like higher-ups consistently saying no to employee requests. Instead, encourage employees and different departments to embrace a budget-minded culture by offering rewards and incentives.
For example, the department that cuts their office supplies cost by the highest percentage over a 90 day period gets a pizza party as a reward.
Small changes in spending can save money without sacrificing office culture. If your business provides food for meetings, swap catering for pot luck a couple of meetings per year. Or instead of having training or professional development sessions in the middle of the day and serving a full catered lunch, try scheduling them during the beginning of the day, and offering a light continental breakfast with pastries, fruit, and coffee.
Lastly, consider implementing a spend-management solution, especially for employees with an expense account.
Do a Tech Audit of Your Business
If you're a tech-minded company, you likely spend a lot of money on tech solutions and platforms, especially when it comes to your monthly subscriptions to team collaboration and marketing tools.
When was the last time you did a tech audit? You may be surprised by how many of your tech solutions are out of date, and you may be able to find better, more affordable, and more powerful solutions.
Ask the head of each department to review the tech tools they currently use and take the time to review whether or not these tools are worth the expense. The amount of money you save could be staggering.
Keep Employee Turnover Under Control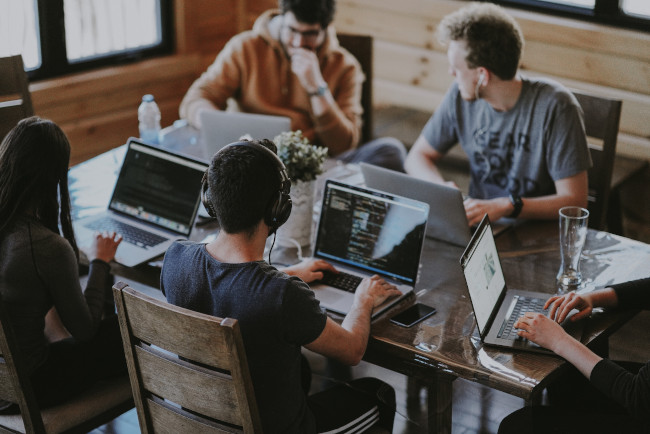 Consistently hiring and retraining new staff is a huge business expense. If your business has a high turnover rate for its industry, it could be costing you more.
Experienced hiring managers and HR directors will consistently tell you that it is worth it to try to keep quality people instead of solely focusing on the bottom line.
If you have high turnover in a specific department or position, it may be time to re-evaluate the role of the department or job description of the individual. Ensure that your company is doing proper procedure when an employee leaves and conduct an exit interview. Asking employees why they're leaving shows that your business cares, and is willing to grow and improve. They will likely give honest, valuable feedback. Look for common areas of dissatisfaction and try to address them before filling the position again.
You cannot stop an employee from looking for better opportunities, but you can ensure that the ones that chose to stay they feel valued and respected.l by offering fair pay, good benefits, job security and chances to grow within the company. A culture of transparency is important to ensure employees have a method of voicing their experience without fear of retribution.
High turnover is costly because it creates extra work for hiring managers, HR, onboarding employees, and those who train new employees. Hours that would otherwise be spent more productively, are instead spent reposting, hiring, and training for the new person in the same position. Even the most efficiently-conducted interviews suck up tons of time and energy.
It can also cause a business to lose clients or customers if they feel the company is unstable because employees are constantly changing. That is a direct hit to client relations that can cause an unsavory, ultimately costly reputation.
Shop Around for Office Supplies
Stocking the best brand of printer paper or toner isn't going to help your business run more efficiently. In fact, most of your employees probably won't even notice if you switch to cheaper brands. It seems like a silly way to save money, but even small savings add up quickly.
If you find that you're spending a lot of money on office supplies, it may be time to find affordable alternatives for items like paper, pens, ink, folders, labels, and more. In addition, you may want to find an office supply provider that can offer fast and cheap (or free) delivery.
Don't squander your dollars on a break room kombucha keg. Instead, you can use all the money you save to invest in your marketing, a new team member, a consultant, or an innovative new tech solution.