How to Find the Right Personal Assistant for Your Business Needs
When trying to find the right personal assistant, you need to know what you want from them. Where are you lacking? What are your weaknesses, and how do they regularly affect your workday?
If you don't already have a personal assistant, you may often dream about all the ways that you could benefit from one in your business. Not only can a personal assistant schedule your appointments and manage your meeting calendar, but this person could also handle your travel plans and expenses, answer your calls, and respond to general emails.
If you feel like you spend too much of your time completing administrative tasks, and less time than you should executing your ideas/plans, then consider a personal assistant. A small expense up front to pay a personal assistant can be well worth it if it gives you additional time to implement big plans for the business.
You may think that you don't have the budget for a personal assistant, or that you don't have the time to manage another employee, but the truth is that there are many types of personal assistants.
In this article, we'll help you find the right personal assistant for your needs.
A full-time, in-office personal assistant
Do you need to find the right personal assistant who can operate at all business hours? Do you have the time and energy to manage a full-time employee who reports to you directly? If so, you may want to consider hiring a full-time, in-office personal assistant.
Ideally, the right candidate will have experience as a personal assistant, and he or she will be eager to help you on a full-time basis. You should also have enough work to keep this person busy for 40 hours per week. This person can help you with all types of tasks, from getting coffee and managing/organizing your files to scheduling your travel plans and putting meetings on your calendar.
A full-time, in-office assistant is best for an environment where your business is dealing with the public directly on a day-to-day basis. A large portion of their time will be spent fielding calls and interacting with clients so that you and your colleagues can run the actual operations.
A part-time, in-office personal assistant
If you don't want to manage someone full time, or if you don't have enough work or the budget to employ an assistant on a full-time basis, then a part-time employee may be a better option for you.
This person would work with you in your office approximately 15-20 hours per week. They would perform the same types of tasks that a full-time assistant would perform, but on a limited basis. You may be able to pay this person a lower hourly rate if you're willing to compromise on work experience. This employee may be fresh out of college or someone hoping to make a career change.
A part-time, in-office assistant is best for an environment where your business has a lot of paperwork/filing upkeep and administrative tasks to complete. Perhaps their duties would be more clerical and not involve dealing with the public very much. This would allow you to offer flexible hours for a part-time assistant, appealing to a wider applicant base until you find the right fit. A part-time assistant spends less time in your office, so finding someone organized and efficient is key.
A virtual personal assistant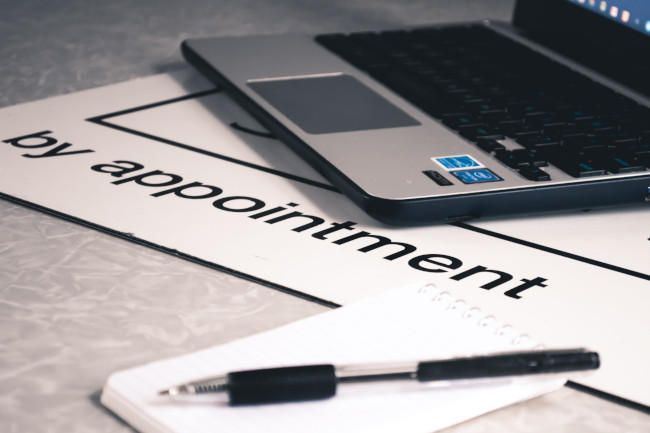 When trying to find the right personal assistant, you may have to look far beyond your physical location.
If you don't need an assistant in the office, and you would benefit from hiring an assistant on a project-by-project basis, then you may want to consider working with a virtual assistant. Many virtual assistants don't have to be anywhere near you — in fact, they are often hired from overseas.
This person can help you filter urgent emails, do online research, set reminders, schedule appointments, and book your travel plans. A virtual assistant can be very affordable, and you don't have to worry about managing him or her in the office or providing the person with a desk and computer.
Consider, too, that a virtual assistant can take the form of a service that replaces traditional assistant work. There are plenty of services, such as Rev, that can transcribe phone calls, videos, and notes for you, just like an in-house assistant.
A virtual assistant is best for businesses that work remotely and have larger projects or pitches instead of everyday tasks. It is important for a virtual assistant to have excellent communication skills and follow-through.
An artificial intelligence personal assistant
The final option to find the right personal assistant is to consider an AI personal assistant app. An AI assistant program or service can set reminders, help manage your business expenses, book your travel accommodations, and more.
Though its capabilities are slightly more limited than the first three options we mentioned, it's still great for busy entrepreneurs who just need a little extra support.
An artificial intelligence assistant is best for a business that needs help managing basic tasks and is not in need of assistance directly with personnel or clients. It's also great for users comfortable with voice search; according to a recent PWC study, around 71% of people prefer using voice rather than a keyboard to conduct searches.
Some clever people have even used an Amazon Echo device as a makeshift personal assistant, sticking the device to the ceiling near a desk or workspace and then asking it to order office supplies or set calendar dates. A robust organization software could perform as an assistant as well, managing your emails, relationships, and contacts for you.
Which type of personal assistant would you consider using for your business needs?