How to Find a Sales Mentor
No matter where you are in your sales career, you could likely benefit from the guidance and wisdom of a sales mentor, someone who has been in the industry longer than you and can share helpful advice.
Do you sometimes feel like you don't know how to grow in your career, or you're losing motivation to meet your sales goals? If so, it may be time to seek out a mentor, who can inspire you and get you back on track.
 Only 37% of the 3,000 people surveyed by Olivet Nazarene University currently have a professional mentor. However, 76% of those surveyed believed that having a professional mentor is important. That gap between "have" and "want" is staggering — the demand for mentors is high. 
However, finding a sales mentor isn't as easy as ordering your favorite takeout. Instead, you must do your research, build relationships, and understand what you hope to get out of the mentor/mentee relationship.
In this article, we'll share some actionable tips for finding the right mentor for you.
Set your short-term and long-term goals first
Before you can even begin to think about how to find a sales mentor, you'll need to set short-term and long-term goals for your own sales success. What do you want to accomplish? How do you want to improve? 
 These questions are important for you to write down in a succinct and achievable manner. Nebulous goals like "get better at sales" or "increase my income" aren't going to be useful. A short term goal should look something like this: "Make one cold call" would be good for a brand new salesperson. A long term goal might be "double my contacted leads per month by April of next year," with numbers attached of both current leads you've contacted and the amount you plan to hit. 
 The next step of writing down your goals is to break them into pieces. Do you want to make one cold call by the end of the week? "Research five potential leads by Wednesday" should be written beneath the goal. For the long-term goal example, you might write "currently contacting 6 leads per month, will contact 8 next month, 10 the following month, etc." This goal-setting process is always a good idea, by the way, for fostering sales enablement for you or an entire team. 
 Once you have your goals, once you know how you want to improve your sales skills, only then is it time to start seeking out a mentor related to those skills you seek to improve. 
Prioritize attitude as much as experience
When researching potential mentors, you may feel tempted to reach out to the people who have the most experience and can boast the greatest number of accolades. However, experience and achievement are not the only marks of a good mentor.
 Instead, you'll also want to look for someone who has a positive outlook and generous spirit, since you'll be depending on this person to share knowledge and wisdom with you. This person should be a good listener and feel excited about mentoring you.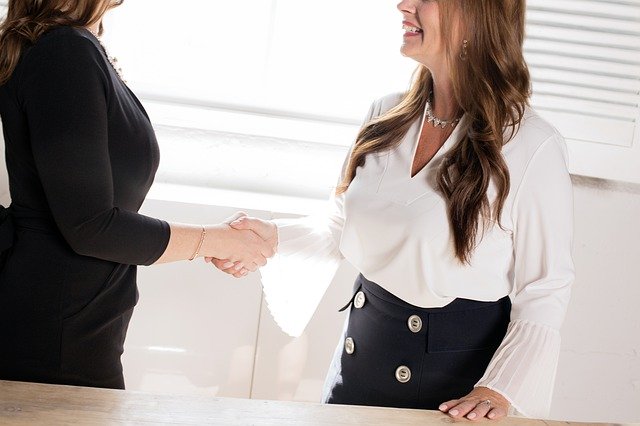 Meet with your prospective mentor in person
Getting a sense for someone's attitude and enthusiasm can be difficult if you're only looking at a person's LinkedIn profile or resume. 
Make a shortlist of some people who you admire and then ask them if you can take them out for coffee. That way, you'll be able to judge whether or not the person has time to make connections. During the meeting, you can assess the person's energy and overall warmth. If he or she seems distracted or rushed, then that person is not a good fit.
Keep in mind, too, that "in-person" in this particular instance can also mean on Skype or Zoom, as well. You want to be able to see their face and their body language, so you can assess their temperament and get a better feel for who your potential mentor is as a person.
Attend networking events to meet a potential sales mentor
One of the most efficient ways to meet a potential sales mentor is to attend industry networking events since most of the people who frequent these events are excited about making new connections. 
You can even be upfront about the fact that you're seeking a mentor, and someone you meet may be able to refer you to another contact. You never know how you'll end up getting connected to your new mentor, so you'll want to be open to all opportunities and possibilities. 
 In a time when networking events are on hold, there are still opportunities to meet online. Virtual conventions bring like-minded people of the same industry together for video lectures and meetings. While it may not have the exact same energy as attending a conference and then grabbing drinks with coworkers and peers afterward, but it can still introduce you to new connections you may otherwise have never made. 
Don't be afraid to look outside of your industry 
When seeking a sales mentor, you may believe that you need to look inside of your industry to find the right fit. However, you may benefit even more from a mentor with a completely different perspective. 
The great thing about being a sales professional is that you can translate your sales skills from one industry to another, so you'll be able to speak the same "language" as a sales professional in another industry. Looking for a mentor outside of your industry may open you to new ideas and attitudes. 
 A mentor outside of sales can even be a good idea! Having a close relationship with a successful developer might boost your sales skills by simply sharing a few APIs that can drive sales with you. A mentor in a leadership field may help you with public speaking or motivational techniques, while a mentor in a scientific field might share a startling new insight with you. 
Mentors guide us, they help us avoid the pitfalls they've already come across, and most importantly they remind us that we are not alone. And, even more importantly, that we're doing has been done before — it's possible to succeed. And don't forget: both parties can enjoy and learn from the mentoring experience.