Unexpected Ways to Find Leads for Your Cold Outreach Efforts
Cold outreach can be tough, but the truth is that leads are all around you, and you can reach them as long as you have the time and patience. In addition, you must know exactly where to look for the right leads.
In order to acquire new customers and generate more sales, you must keep your lead pipeline full. Attracting prospective customers to your website and capturing their emails is one passive way to acquire new leads. Another is to create or leverage a remote team to outsource your lead generation. But what should you do if you want to play a more active role in lead generation and start sending cold emails or making cold calls?
In this article, we're going to share some unexpected ways to find leads for your business, so you can tap into a reserve of potential customers and start increasing your profits.
Hunt Down Lists of Trade Shows and Conferences
There's a good chance that your target customers are attending trade shows and conferences. Even if you were to attend these events yourself, you would never have enough time to connect with every person there.
Occasionally, the event organizers may release lists of presenters, exhibitors, and attendees. If you can hunt down these lists, then you'll have access to many qualified contacts you can enter into your CRM or lead-enrichment tool.
These contact lists are difficult to attain if you do not attend any trade shows or conferences. However, if your business does attend occasionally, you can very likely get the contact list for the guests of trade shows you've attended. This list will be more comprehensive than the list of only the people who came to your booth. Attending conferences or trade shows also helps you make contacts in that community.
This could benefit your cold outreach efforts by creating an opportunity for you to call your contacts about additional trade shows/conferences that you weren't able to attend and ask for the list.
Your Cold Outreach Should Cater to a Prospect's Current Needs
Do you provide a product or service for companies that sometimes outsource their business processes?
For example, you may offer a project management solution that can help a company manage its projects and workflow with freelancers. If so, you'll want to visit popular freelance marketplaces like Fiverr and Upwork and then browse companies who have recently posted requests for proposals.
You'll know these companies are actively working with freelancers, and they'll be more likely to need your project management solution. Depending on your particular circumstance, you'll want to visit the websites where your target customers spend their time. Opening up your business to freelancers and the clients they work with can afford an opportunity to make valuable alliances and potentially gain customer/ lead contact lists from several different sources.
This option can take time. You will need to prove that your business can do an acceptable job, probably several times over, before you can start to network with the freelance world and the companies that use them regularly.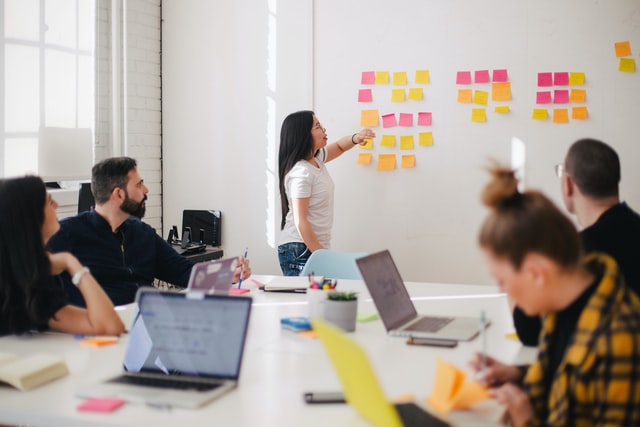 Mine Your Competitors for Leads
Do your competitors have a social media presence? If so, you can view a list of their followers and then do research about all of the contacts in that follower's list, and you'll likely be able to find their contact information online.
Chances are, the followers will also be interested in your products and services. This approach may take some time and extra effort, but it will ensure that you're reaching qualified leads.
This may also allow you to ensure that you are offering a better product or service at a better price. Though the research takes more time and effort, it gives you the opportunity to see what your competitors are offering and make sure that your business gets the lead's attention. If you can offer something at a lower price or of better quality, then there is a lot of potential to grow your client list.
Your extra time and effort are also justified by the quality of these leads. Unlike cold calling or unassociated emails, mining your competitors will most likely get you leads who are truly interested in the product or service that your business offers.
Reach Out to Social Media Influencers
Sites like Pinterest and Instagram have loads of devoted followers who will often heed an endorsement from a powerful influencer. Moms will scroll through Pinterest to see which product will best fit their needs for a home improvement project, Millennials and Gen Zers will follow review websites and consult them before making major purchases.
If you have a product or service that can be endorsed by an influencer, why not reach out to them to see if they would endorse your product for a fee or for additional exposure? This is a win-win situation because you would gain a list of leads/emails for advertising, while the influencer might gain a free product or service and collect a fee.
Have you ever used any unconventional methods to uncover new contacts? Have you tried email or SMS campaigns to generate leads? What were your results? We'd love to hear about your unique approaches and tactics.