Three Best Practices for Professional Networking on LinkedIn
Even if you don't regularly use your Instagram and Facebook accounts for social media, you'll definitely want to maintain an active LinkedIn presence — professional networking on LinkedIn has never been more effective. Did you know that LinkedIn has more than 675 million users, and that about 310 million of those users are active on a monthly basis?
The professional networking possibilities are absolutely limitless.
Many companies use LinkedIn as part of their hiring process. If your profile is not fully active and updated, you may appear less involved than your competition. When a company views your LinkedIn profile, it not only gives them your basic resume information but allows you to outline other skills and areas of professional growth as well. This gives the employer a better idea of who you are and what you can bring to the table prior to your interview.
If you don't have a profile, or you've simply been avoiding LinkedIn because you feel overwhelmed by it, you'll definitely want to read this article. We'll share some of the best practices for using LinkedIn for professional networking so you can start making new connections and increasing your business opportunities. Before you know it, you'll be logging into LinkedIn on a daily basis!
1. Spruce up your LinkedIn profile.
First and foremost, your LinkedIn presence is all about your profile.
At an in-person networking event, you'd want to do everything in your power to make a good first impression, so you'd likely wear nice clothing and groom yourself appropriately. When doing professional networking on LinkedIn, you should also be focused on putting your best foot forward and communicating your personal brand. To do this, make sure your profile is complete and fully optimized. Add a professional headshot, complete all the profile sections, and include relevant keywords in your headings.
Be sure to list all relevant skills required for the job you currently have, as well as your "dream job." For instance, it may not be in your job title or current job description to train employees, but perhaps your company noticed you have a talent and asked you to share your gift with your colleagues and show them how something is done. If you provided training for your coworkers, be sure to add professional development to your resume and LinkedIn profile! There are many times when we're asked to go above and beyond our daily routine at work. When we do so successfully, it is a useful skill that can be added to the LinkedIn profile, expanding our future opportunities.
While we're talking about training and skills: consider taking some online classes to supplement your education. It's generally cheaper for returning students: many jobs offer tuition assistance for continuing your education. It may cost a little money and time, but adding a fresh skill or certification to your LinkedIn profile can make a huge difference.
2. Start connecting with people.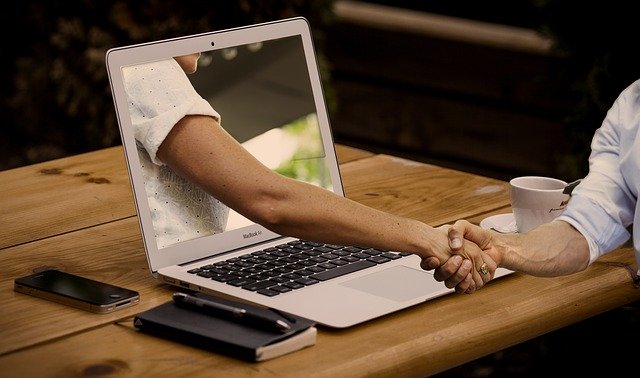 To begin successfully professional networking on LinkedIn, connect with people you've worked with or have met in real life.
These people can include coworkers, former supervisors and employees, interns, business partners, or anyone else who has crossed your professional path. Even college friends who shared the same major as you, with whom you've kept in touch, can be a valuable resource. Once you start connecting with people, you can get suggestions for new contacts and see whether you have any contacts in common.
After that, you can try adding people who are in your industry, even if you've never met them before. However, you'll always want to send a personalized note of introduction so you don't come across as spam.
With the paid version of LinkedIn, you get much more information about who has been looking at your profile — if it's worth it to you, that information could help you reach out to the people who are already showing an interest.
Unlike social media, where garnering connections to people you're unfamiliar with can be regarded as ungenuine, networking on LinkedIn is a numbers game. The more people you connect with in your industry, the more opportunities you open up for yourself in the future. Even if you don't plan to leave your current company, you may someday be in charge of hiring for a position, and LinkedIn is a great way to vet someone before an interview. You may be able to hire someone you've worked with in the past, or someone a colleague can vouch for.
3. Be vocal, be engaging.
In addition to updating your profile and making new connections, you should contribute your thought leadership to the LinkedIn platform.
As an industry expert, you can share your valuable insights and also repost articles by people you respect. In fact, writing an article is easy to do — simply visit the LinkedIn home page while you're logged into your account and, instead of creating a post, click "write an article." You can incorporate hashtags into your article so that it gets discovered by other users. Articles are a great way to not only demonstrate your skills relating to the content of the article but also showcase your ability to communicate.
If writing an article is too daunting, you can read articles that other professionals have written and ask follow-up questions so you're still engaging and actively networking, without having to create any content.
Professional Networking on LinkedIn Isn't Just about Finding a Job
By adhering to these three best practices, you'll be able to master professional networking on LinkedIn and increase your professional network quickly.
If you are looking for a job or are just always keeping an eye out, you'll be able to find more opportunities in more interesting workplaces. If you're doing LinkedIn marketing for your business, LinkedIn can expand your opportunities for business growth. In fact, LinkedIn generates 64% of corporate website visits from social media.
Articles and thought leadership will expand your knowledge, while hashtags and groups of like-minded people can show you aspects of your business you might never have known about.