4 Key Tips for Achieving Ecommerce Success As a New Entrepreneur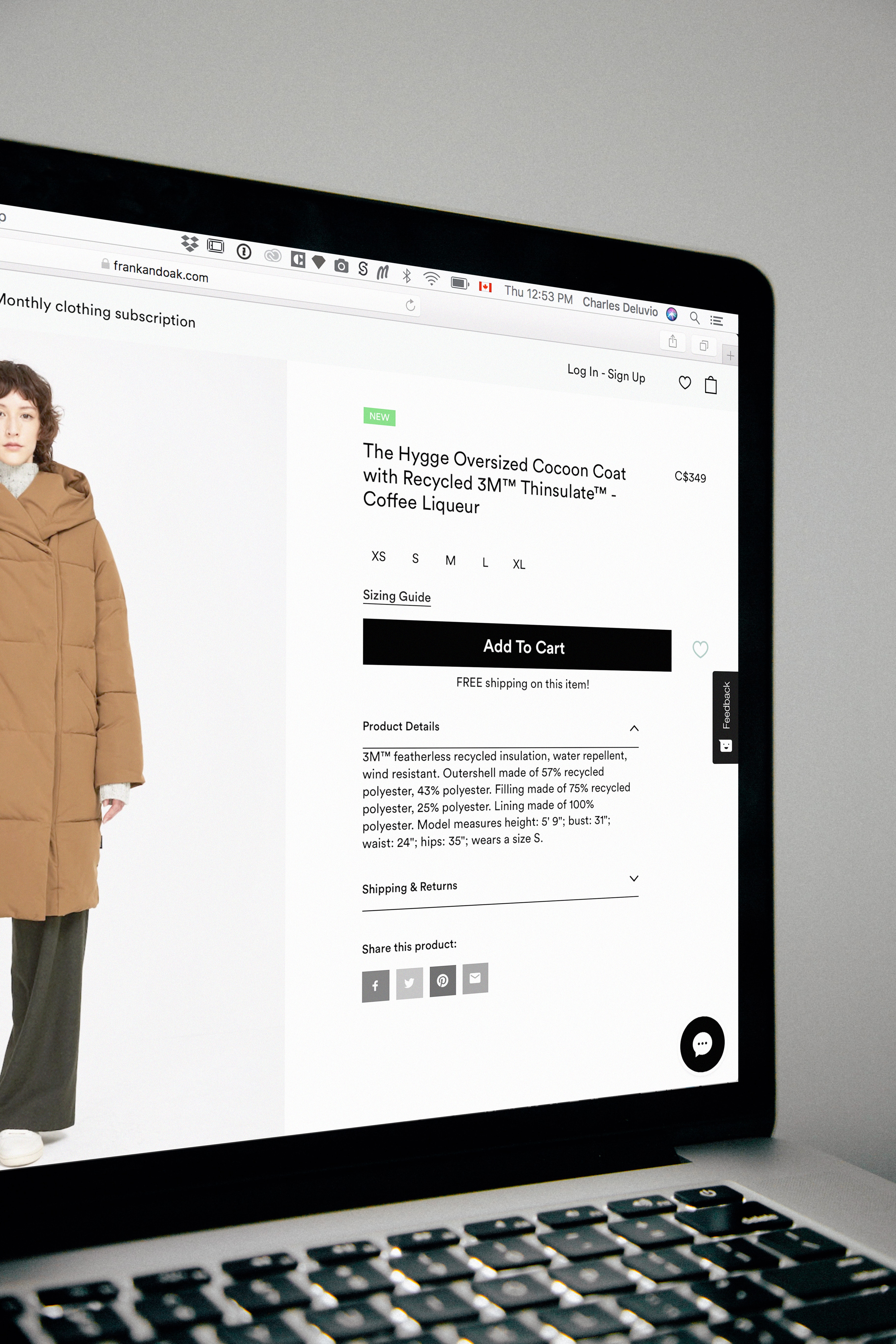 Photo by Charles 🇵🇭 on Unsplash
As an ecommerce entrepreneur, you're likely looking for new ways to grow your sales and build your business. You've designed a beautiful website, you have great products, you're committed to customer service, and you know your way around sales and marketing, but you're still not achieving the ecommerce success you dreamed of. You're just not hitting your sales goals.
Do you feel like you're running out of ideas? In this article, we share four solid tips for ecommerce success — even if you're just getting started (and the competition is fierce).
1. Don't Overwhelm the Customer with Shipping Options
You may think that your customers want many options when it comes to your store's shipping. However, overwhelming the customer with too many options may backfire and cause the customer to look elsewhere. It's the classic paradox of choice.
The best case scenario: Offer free shipping. But if you can't afford to eat the shipping cost (not many new entrepreneurs can), keep the options to a minimum, and keep the shipping fees as low as possible.
Small tweaks in the user experience (UX) can make a difference here. For example, the clothing line Everlane offers free shipping when two or more items are purchased — a nice perk for those shopping for several pieces of clothing (and a way to entice one-item shoppers to add more to their shopping carts).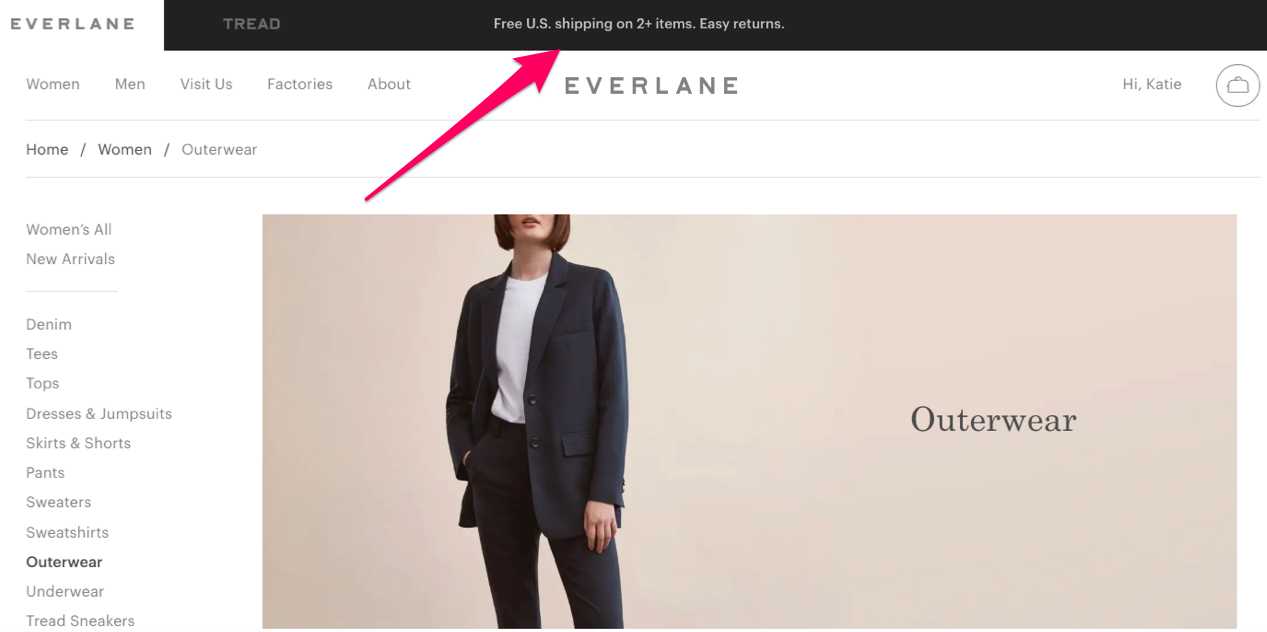 Source: Everlane.com]
However you decide to present your shipping options, keep it simple (for your customers and the sustainability of your ecommerce business).
2. Make Sure Your Website Works Well on Mobile Devices
It's likely that many of your customers are searching for your business and shopping your store while on their mobile devices. If your website isn't optimized for mobile, with speedy page load times and easy-to-use navigation, then you may quickly lose many of your customers, who will shop for products elsewhere.
In particular, tech-savvy millennial consumers, who now make up the majority of the workforce, are prone to "showrooming" — the practice of browsing for products in a physical store and then purchasing online at a better price. If you're not showing up in their search results — whether on traditional search engines or on social media — you could miss them altogether.
Here are a few tools for optimizing the mobile shopping experience for your target audience:
No one wants to wait for a page to load on a mobile device, and consumers become impatient easily. Give them a quick and easy shopping experience to kick your ecommerce success up a notch.
Bonus tip: A great SEO or content marketing strategy can help you reach and connect with your target audience in less time.
3. Know Your Customers Well
You may think you know your target customers. However, since you don't interact with your customers face to face when you run an ecommerce store, you may simply be guessing.
Do your best to know your demographic, and reach out to as many customers as possible with personal notes. You can even use a tool like Hotjar to manage user feedback and improve the user experience.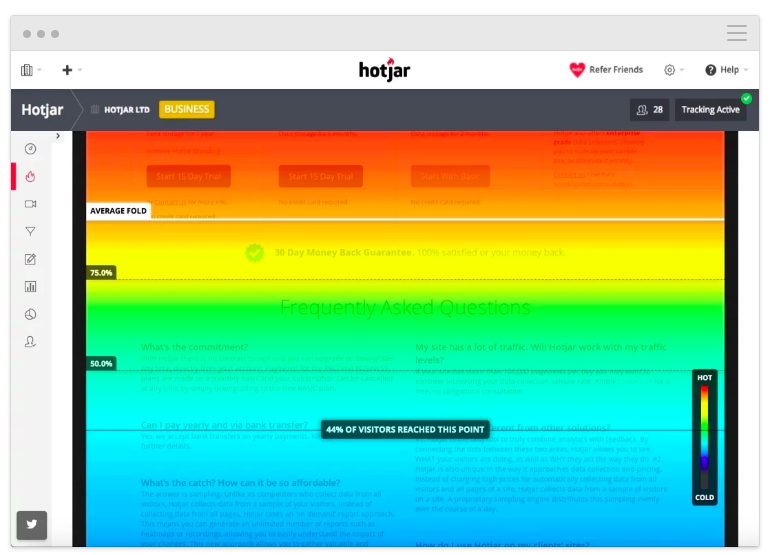 [Source:
Hotjar
]
These insights can help you figure out how to create an online shopping experience that ends with a sale.
In addition, when you request feedback in a personal way and build relationships with your customers, you'll get to know the people behind the credit card numbers. Then, you can use that knowledge to help with your marketing and other customer-engagement tactics.
4. Outsource Your Weaknesses
Even if you want to be in charge of all aspects of your business, you simply can't be an expert at everything. That doesn't mean you're not cut out to be an entrepreneur; it simply means that you need help.
For example, if you have a natural talent for sales but can't be bothered with accounting, then outsource your accounting to a qualified professional. If you're a great engineer but you're not a natural manager, hire a chief operating officer that complements your skill set. Know your strengths and weaknesses, and then get help where you need it.
The Road to Ecommerce Success Doesn't Have to Be So Rough
Ecommerce success is difficult to achieve. We're not pretending it's easy. But you don't have to go it alone. By attending meetups with other entrepreneurs, taking online courses to help you brush up on your skills, and building meaningful customer relationships, you'll find the community that will help you thrive.
Looking for more advice? Reach out to us with questions!