15 Best Tools That Will Help You Build and Sell Your Online Courses
Today, anyone in the world can sign-up for a Udacity or Khan Academy account and take online courses on everything from programming, to statistics, or marketing.
That provides operators and content creators with a huge opportunity to build an audience and make money teaching people to do the things that they love.
But while the opportunity's there, actually getting out there and making sales can be tricky.
You're not teaching because you love selling people on classes or editing an hour-long video you made on designing a website in JavaScript. You're teaching because you've invested time and effort learning how to do things you love, and you want to share your hard-won skills with others.
While there are more tools than ever that help you promote and sell your online course, it can be daunting to try to figure out what the perfect video recording software is, or how to format homework assignments.
That's why we put together this comprehensive list of all the tools you need to create and sell more online classes: from creating videos and documents to distributing the post-production.
Let's dig in!
1. Podia
We designed Podia from the ground up to meet the challenge of creating unique, instructive content for online classes.
That's why we've engineered a suite of tools—from video hosting and email marketing, to landing pages and content marketing—all readily available from a single dashboard.
Video Hosting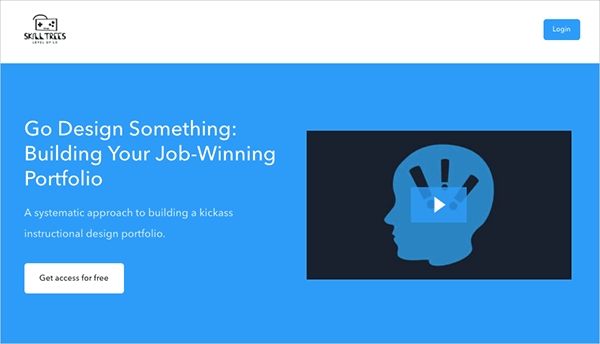 While it seems like there are endless options for video hosting, such as YouTube or Vimeo, these often provide challenging limitations for content creators. Different platforms limit different types of content, and once you upload your video to a platform, your fate is in their hands.
We designed our video hosting solution at Podia to help content creators rest easy knowing that their videos won't be taken out without warning, vandalized with inappropriate ads, or accidentally flagged and deleted by automated bots.
Email Marketing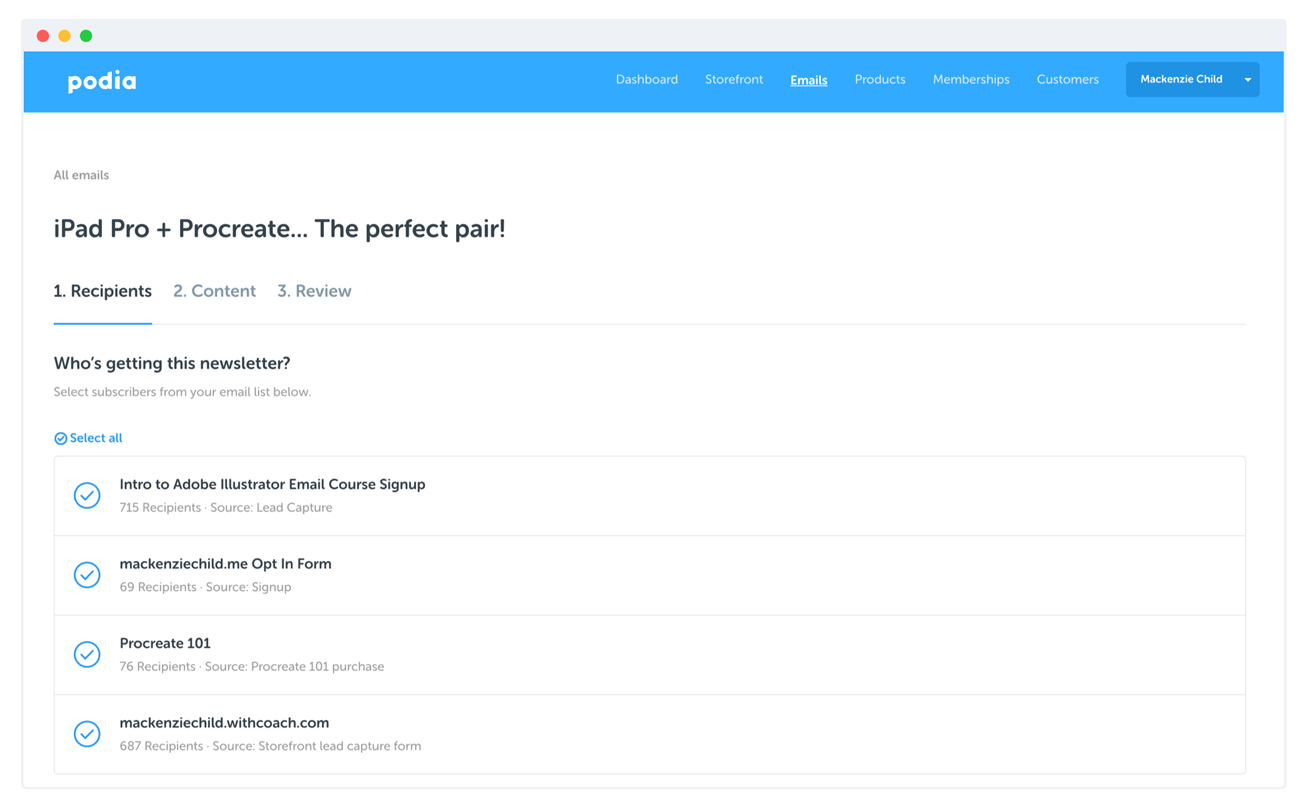 Across any business, sending email is the single most effective channel for signing up new customers and getting loyal customers to stick around. It's not as hip as Facebook or Twitter, but it performs much better.
While email is amazing, it can also prove to be a huge time sink for content creators. Tools like MailChimp are great, but you won't always have the time or know-how to design a beautiful, responsive campaign. Podia helps you manage all the ins-and-outs of email marketing, from building a list to increasing your open rates, along with customized "drip campaigns" that help you stagger information to new students over the course of days or weeks.
Landing Page Software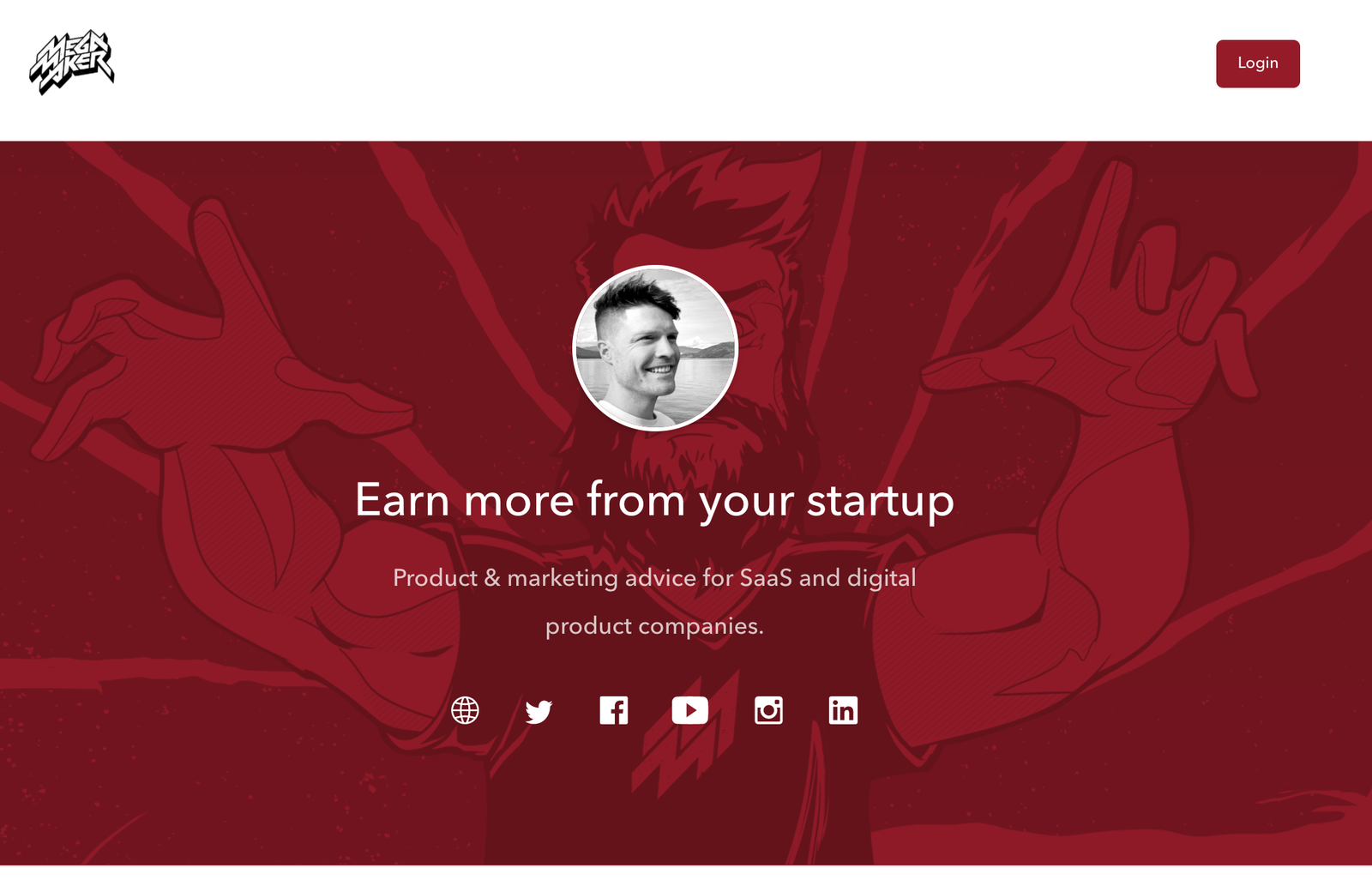 Your landing page will make or break your online class. There are a bunch of tools out there that help people make landing pages without any code, from Unbounce to Instapage. But if you want to spend less time setting up different tools and more time teaching, Podia's landing page feature gives you everything you need to create a beautiful page that will convert—all in the same place as the other tools you're using.
Content Delivery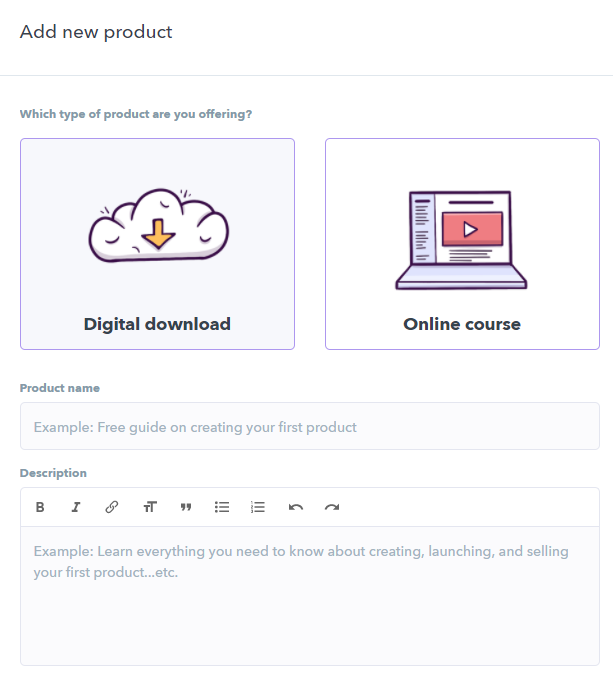 Creating videos and documents for online classes is one thing. It's another actually getting them in front of your students and making money off of them.
Podia's storefront allows content creators to peddle all types of content bundled into digital downloads—everything from PDFs and cheat sheets to video tutorials, how-to podcasts, and everything in between. All you have to do is drag and drop a file from the computer into Podia's web application and you're off to the races.
Best of all, your students don't need to sign up for an account to buy—all it takes is an email address and a credit card.
2. Wistia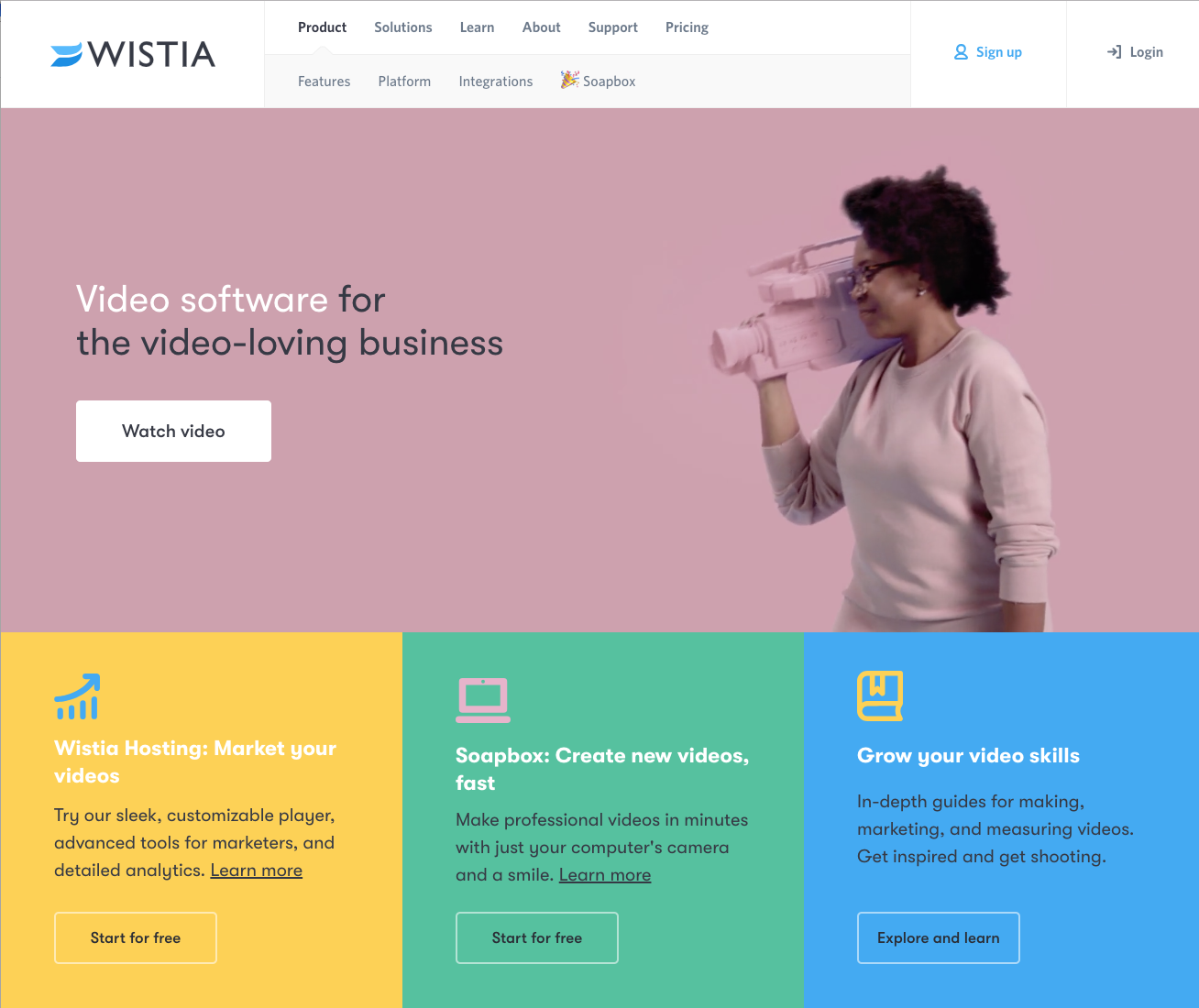 It's one thing to read about designing websites or producing music. It's another thing entirely to be shown how to do it. Recording great videos is one of the most powerful tools in your arsenal as an online course creator, and it can help you transfer your knowledge to thousands or even millions of different students around the world.
Wistia is a great tool for hosting the videos you create, because it gives you complete control over your own videos. Wistia is packed with a range of different features, from allowing you to embed your videos across websites and email campaigns to giving you the ability to password-protect your videos, or get detailed analytics on who's been watching your videos—and how much they've been watching.
Wistia also offers a free Soapbox extension that allows you to record, edit, and share high-quality videos directly from Chrome.
3. APowerSoft Free Online Screen Recorder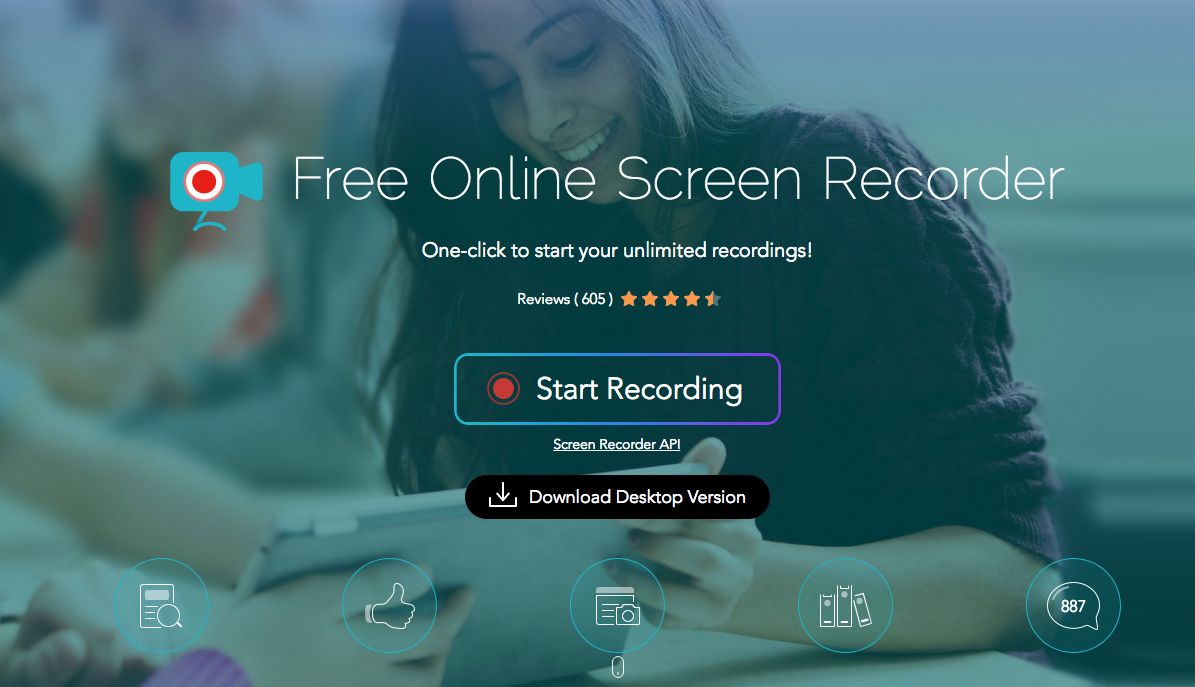 If you're looking for a free tool to record your videos, Apowersoft is an extremely utilitarian option packed with a ton of different capabilities.
To get started, all you have to do is install their app and click on the "Start Recording" button. From there, you can adjust the size of the video and control what gets recorded.
You also get granular control over the output format of videos, as well as video and audio settings.
Free Online Screen Recorder is great because it's easy to set up and use, there are no watermarks, and you can annotate your videos with specific messages for your students.
4. EZVID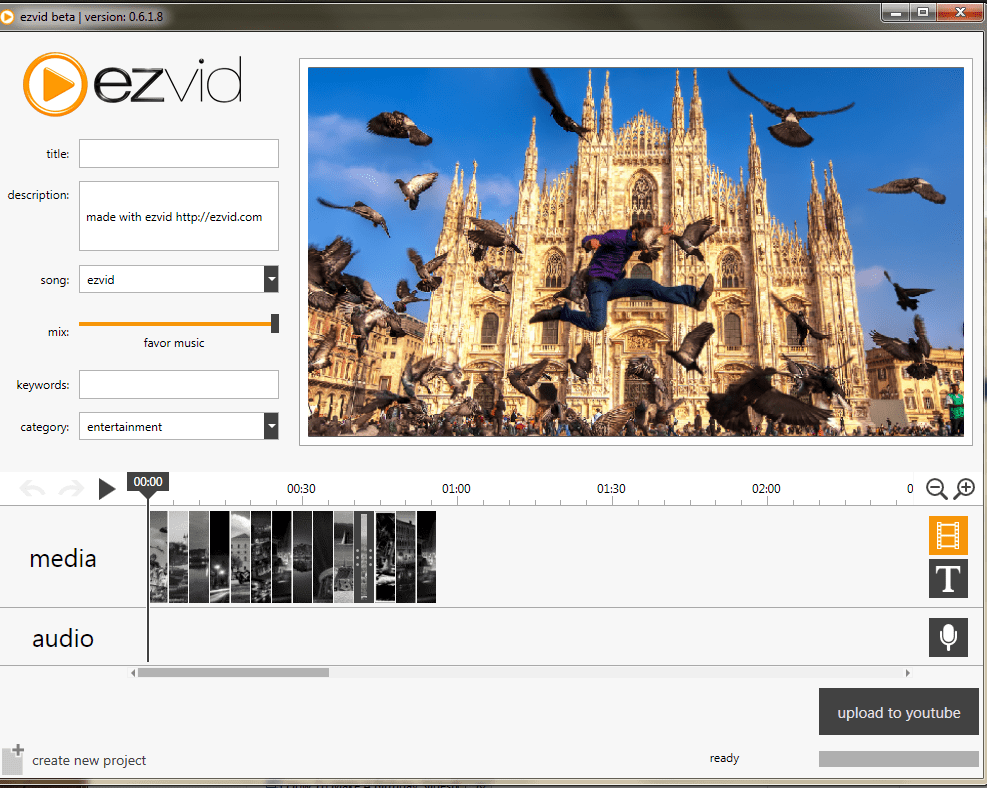 Another free recording option that we like is Ezvid.
Ezvid can record high-res video from various input sources on your computer, from software applications to games and chat software.
It also offers a number of advanced tools typically limited to paid software. Ezvid provides a speech synthesis tool that allows you to create a narrated track for your video—all you have to do is create the text and click on a button. It also provides a good number of editing tools, from video playback to speed controls that allow you to change the pace of your videos.
5. FlashBack Express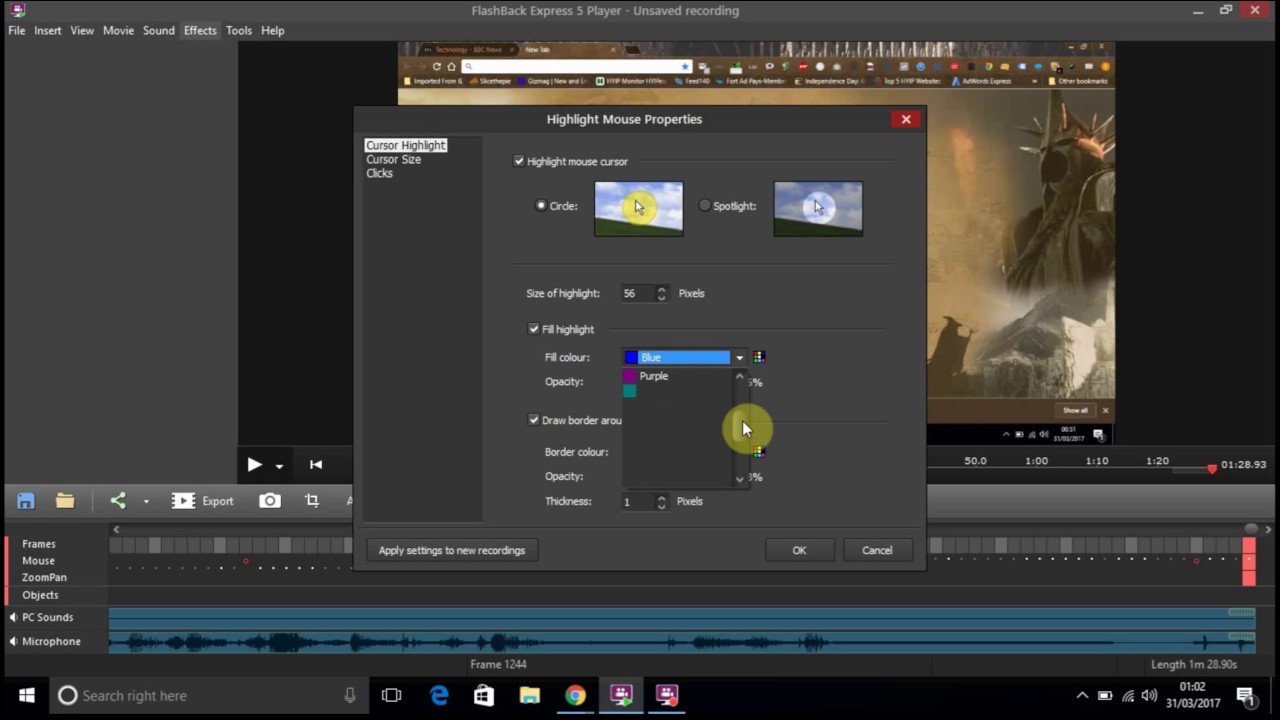 FlashBack Express from Blueberry Software is yet another video recording tool.
It includes both a free version and a paid version with a more comprehensive set of features. The free version doesn't include time limits or watermarks, allowing you to create beautiful, professional videos for your students.
Similarly to other tools in our round-up, FlashBack is available as a free version (FlashBack Express) and a paid version, FlashBack Pro. The Pro version has some very handy features, but the free version is also very powerful for a completely free tool.
One of the main advantages of FlashBack Express is that it's so intuitive to use. You can record your entire screen or just a portion of it, add notes to your recordings, and even schedule when FlashBack should begin recording.
6. HitFilm Express
While most of the video recording tools we've covered include basic editing features, you'll sometimes want something a little more high-powered before you upload your course videos. HitFilm Express is one of the best free tools for accomplishing this.
HitFilm Express is a full-blown post-production tool that allows you to create videos with customized effects, animated transitions between scenes, and impose text into your videos. It features green screen and color editing capabilities to boot.
7. Lightworks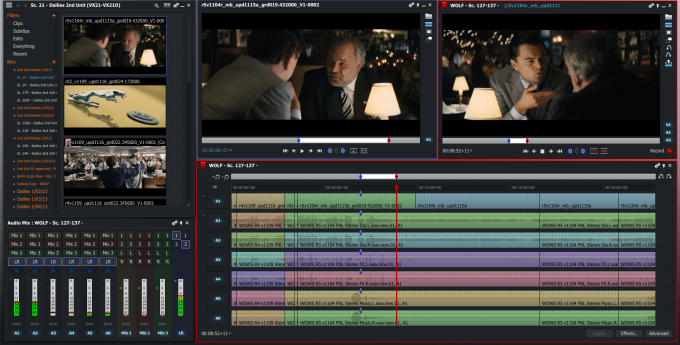 Lightworks is another great option for editing videos.
One of our favorite things about it is its intuitive, easy-to-use user interface, which is perfect for content creators who want to produce something that's polished—but haven't spent a ton of time learning how to edit videos.
It includes a bunch of helpful tools that let you do everything from working with 4k video to options tailor-made for uploading to YouTube and Vimeo. It also includes a great library of stock audio and video content, which you can use to add additional color to your footage.
8. OpenShot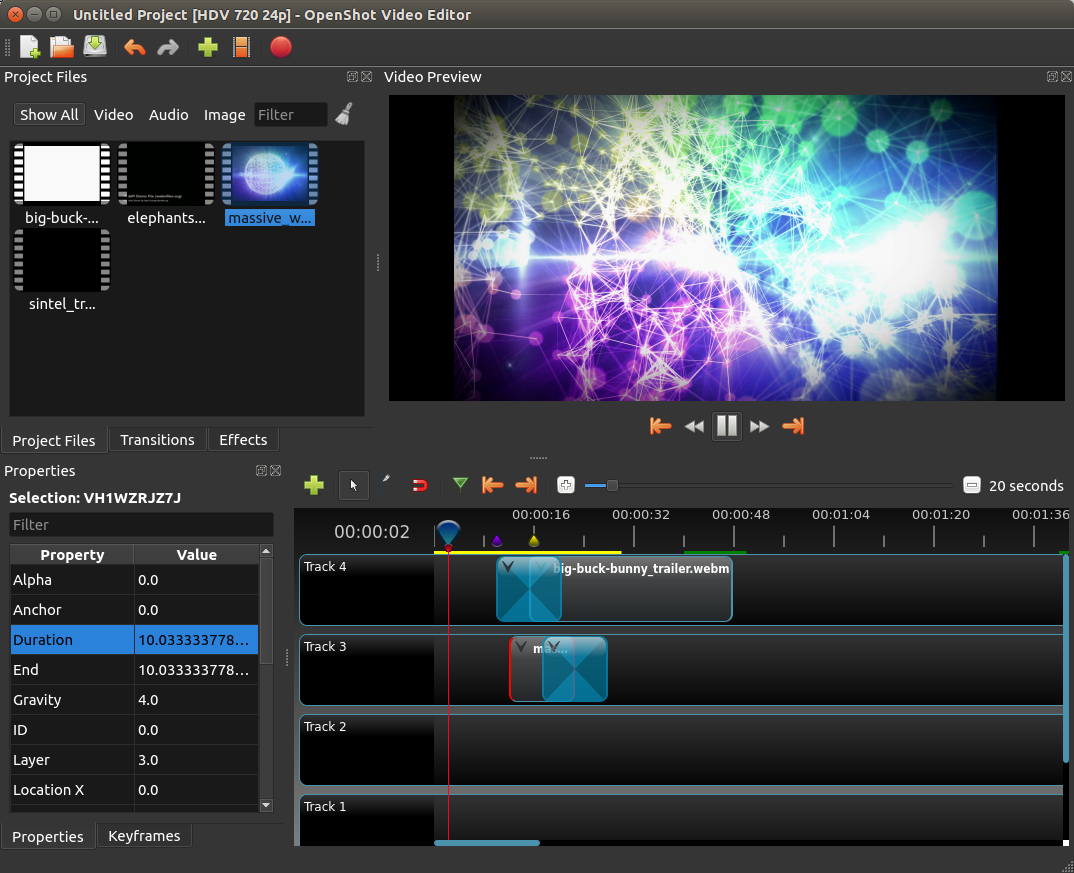 OpenShot is an amazing free tool that allows you to add some extra shine to your video with great-looking animations. It's perfect for creating an animated intro or outro to your online class.
9. Canva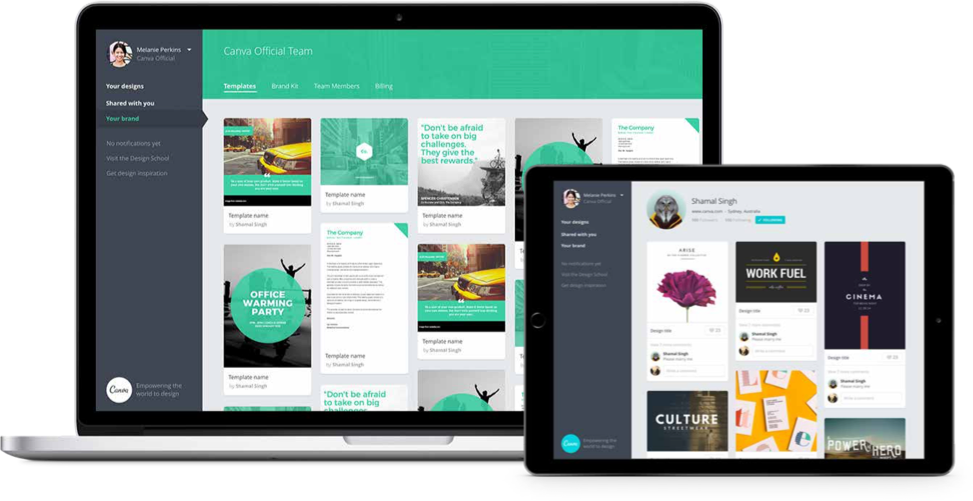 Canva is an easy-to-use graphic design tool that can help you do everything from creating presentations for your online classes to mocking up images for your social media campaigns.
Our favorite thing about Canva is its visual, drag-and-drop interface, which makes it easy to create and format images. It also includes a rich set of different fonts and images that help you spice up your documents. You can upload your own logo to superimpose on top of documents to create a cohesive brand through all your online courses.
10. Inkscape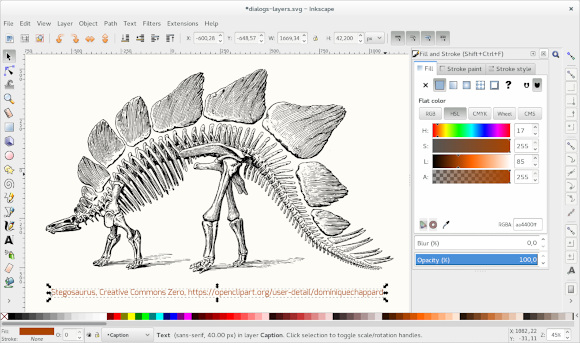 Inkscape is a professional vector graphics tool that can run across Linux, Mac, and Windows computers. It's capable of editing SVG files and other vector formats, similar to Adobe Illustrator. What's nice about Inkscape is that it's completely free and open source. It allows you to combine vector drawings with texts for your online classes.
What's great about Inkscape is that it combines a bunch of different drawing tools with powerful text support, giving you control over visual images as well as page layouts.
11. FormSwift PDF Editor
PDFs remain the standard file format for sharing written documents online, and if you're teaching an online class, you'll often want to create supplementary PDFs to help guide your students as they learn. FormSwift is our favorite free PDF editor.
All you have to do is drag an existing text document or an image into the FormSwift web app. It automatically will format it into a PDF for you with just a couple of clicks.
12. Airtable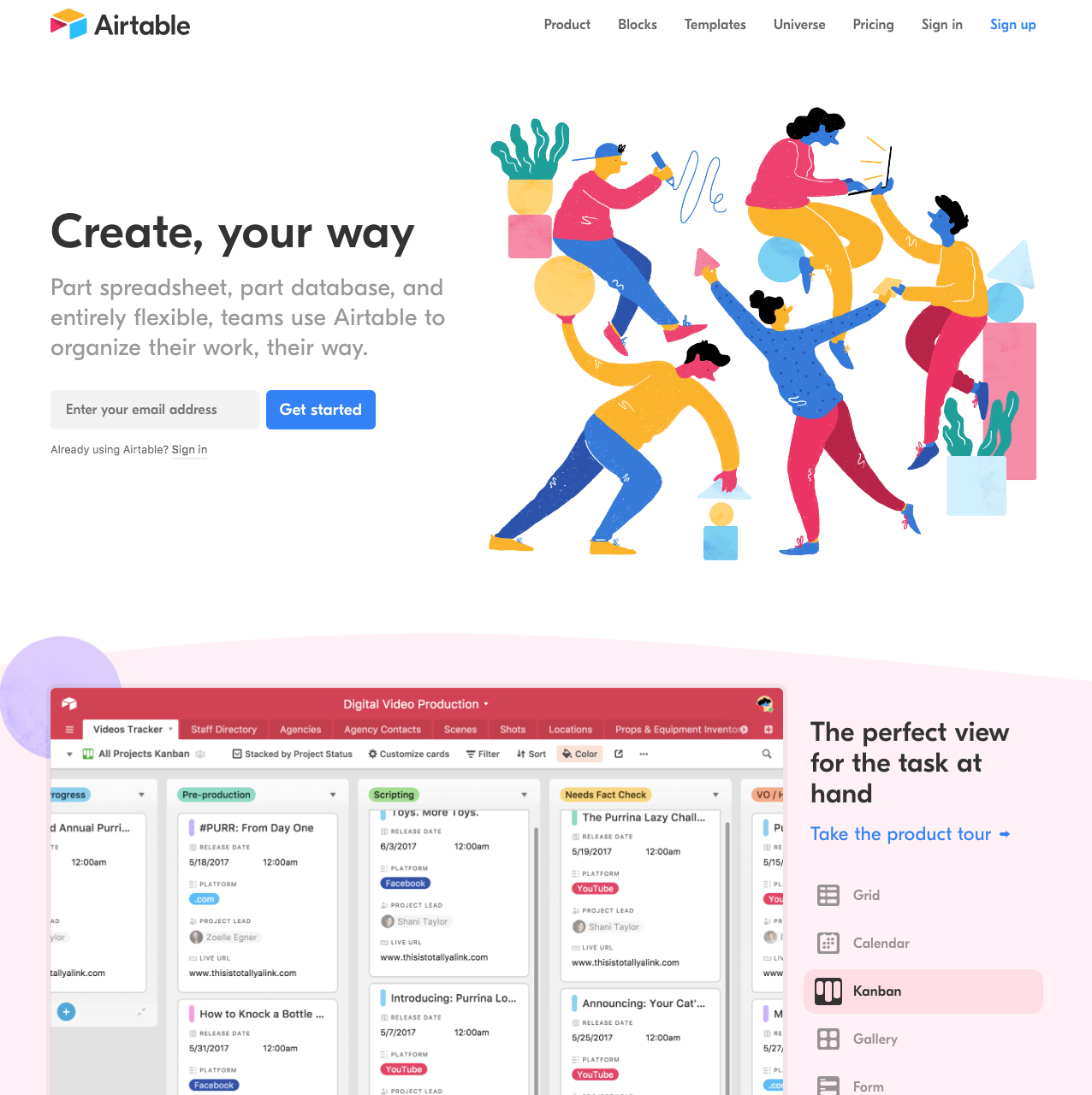 Project management often requires more than just checking off tasks off of a never-ending list. It's about building a process around your workflow that helps you become faster and more efficient. Airtable is a hybrid between a spreadsheet and a database that allows you to basically create a project management app that meets your needs—all without any code. You can flexibly create tasks that include fields for attachments, due dates, and more. You can leave those tasks as a standalone to-do list, organize them in a Kanban board format, or attach them to larger projects.
Airtable also offers a number of "Blocks" that you can use to extend your base and up your project management game. You can easily add anything from a time tracker to track how long each task is taking, or a graph that shows how many days you're spending on each task.
13. Trello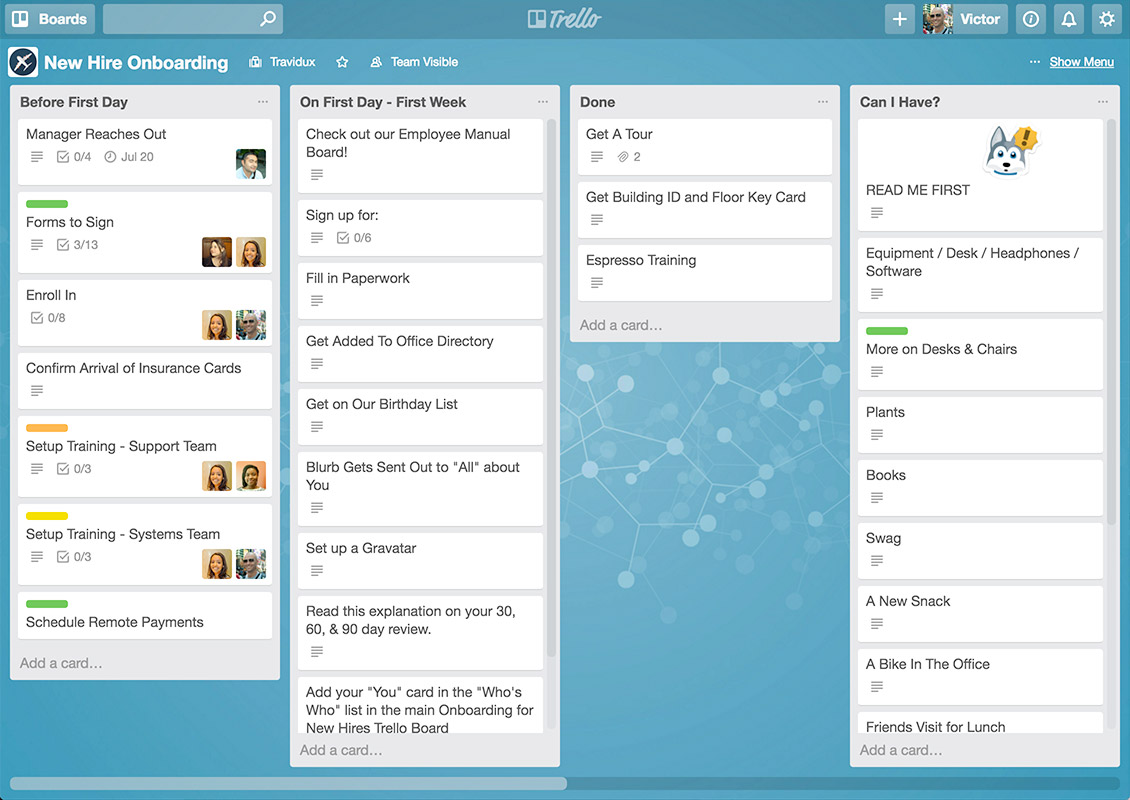 Trello is one of the most famous project management tools on the market, and it's beloved for its simplicity, as well as sleek design.
Trello basically offers people the ability to create a digital Kanban board. A Kanban board is a board where cards can be moved across lists from left to right. The lists represent the various stages of a project. Kanban boards are great because they offer a visual way to organize tasks, allowing you to track your progress granularly.
14. MeisterTask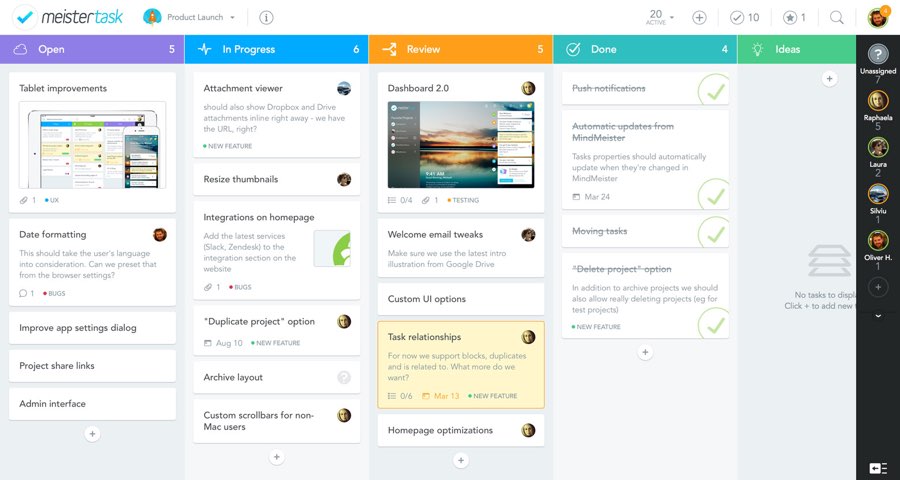 As an online course creator, you're essentially running your own business without any help. It can be difficult to keep track of all the different things you have to get done day to day, from responding to students, to recording new classes. Having a dedicated project-management solution is crucial for staying on track.
For online course creators who use Apple products, MeisterTask is a great solution. It allows you to create Kanban boards that break your projects down to different stages; for example "Open," "In progress," and "Done." A central dashboard shows you everything you need to get done in a given day, across all your different boards.
15. Asana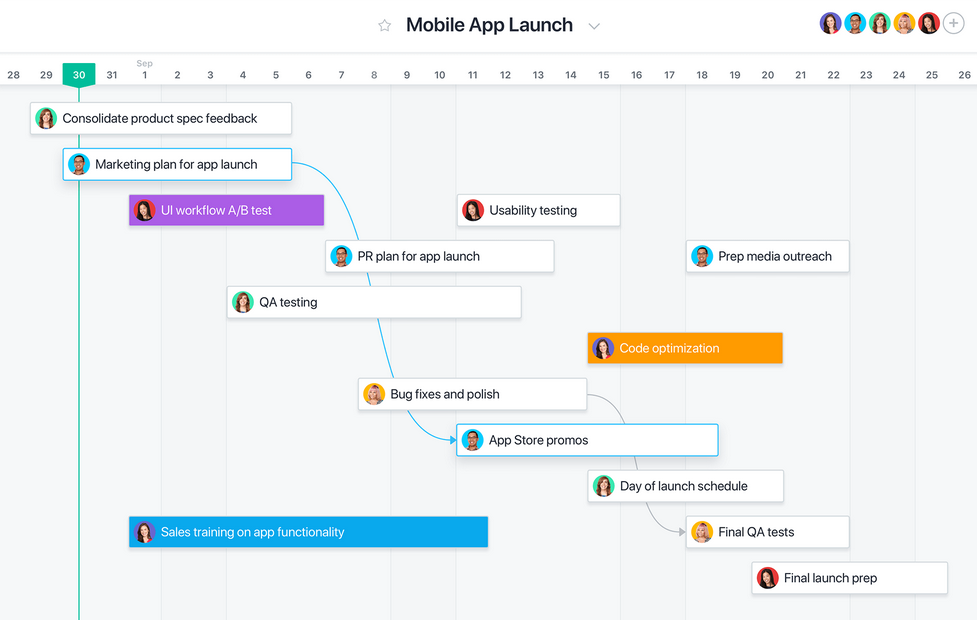 Asana is a project management tool and task tracker for teams. It's led by an ex-Facebook co-founder, and used by teams at companies from Airbnb to NASA.
What's great about Asana is that you can configure it across a range of different projects. This is important for online course creators, because it gives you the ability to adjust goals and deadlines across a variety of different projects.
Spend More Time Teaching, Less Time Tooling
There are tons of tools out there to help you create better online classes and it can be incredibly distracting trying them all. The most important thing is to just get started. That's why we picked a few of our favorite tools for you in this guide. You can always explore further to build your perfect workflow, but the tools in this list are all you need to get out the door and start teaching.
This is a guest post by Len Markidan from Podia. To learn more about how you can sell online courses, memberships, and digital downloads to your audience, check out the Podia blog.