15 of the Best Books for Sales Reps in 2019
Note: This post was originally published in 2015. We've updated the list with five new volumes in 2019.
In our world of texts, tweets, snaps, and Slack messages, it takes real effort to set aside the time for quality reading to improve ourselves. But reading remains one of the most valuable ways to soak up wisdom from experts, no matter what field you work in.
If you're a sales professional looking to improve your craft, look no further than these 15 best books for sales pros.
1. Way of the Wolf: Straight Line Selling: Master the Art of Persuasion, Influence, and Success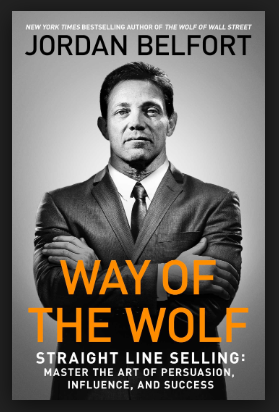 [
Image Source
]
Jordan Belfort created an enormous amount of wealth for himself and his teammates as a sales professional over the years. Published in 2017, his book breaks down his success into a step-by-step process that people at all stages of their careers can benefit from. Side note: Leonardo DiCaprio based The Wolf of Wall Street film on Jordan Belfort's success.
2. The Charisma Myth
[
Image Source
]
Some people believe charisma is an innate quality: You're either born with it or you aren't. Yet in The Charisma Myth, Olivia Fox Cabane draws on her own techniques, which she originally created for classes at Harvard and MIT, that show how sales professionals can learn charisma — and harness it to succeed in the business world.
3. Sell It Like Serhant: How to Sell More, Earn More, and Become the Ultimate Sales Machine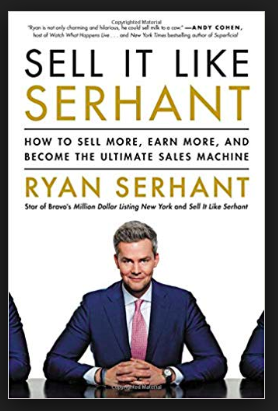 [
Image Source
]
Author Ryan Serhant started out as a hand model. In 2008, he transitioned to the real estate industry when it was on the verge of collapse. Despite being a novice in challenging circumstances, Serhant was able to become one of the top realtors in the world. Sell It Like Serhant delivers his secrets for closing deals, scaling his businesses, and gaining referrals.
4. Fanatical Prospecting: The Ultimate Guide to Opening Sales Conversations and Filling the Pipeline by Leveraging Social Selling, Telephone, Email, Text, and Cold Calling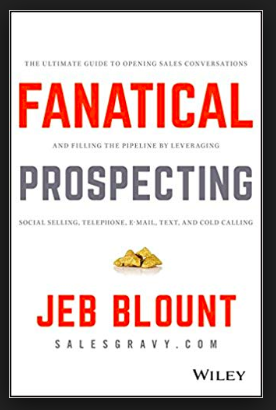 [
Image Source
]
Prospecting is essential to the sales process. In Fanatical Prospecting, author Jeb Blount breaks down this critical early step. He covers topics like ensuring your pipeline remains full, avoiding sales slumps, and improving social selling. Following his lead can give you a solid foundation on which to grow.
5. Never Lose a Customer Again: Turn Any Sale into Lifelong Loyalty in 100 Days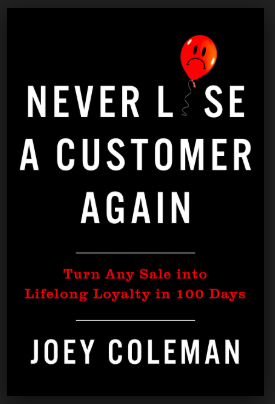 [
Image Source
]
Many argue that customer retention is more important than new sales. Onboarding new customers can be more costly than keeping and upselling current ones. In this book, author Joey Coleman unveils his secrets for increasing customer retention and profits. To do this, he outlines eight emotional phases that customers go through in the 100 days after an initial purchase. Understanding those phases will help you create a baseline for success.
6. To Sell is Human: The Surprising Truth of Moving Others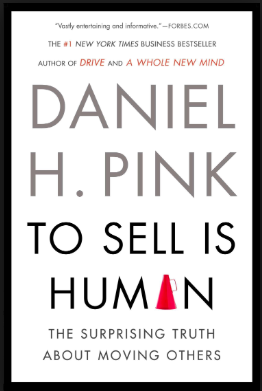 [
Image Source
]
To Sell is Human provides such a fresh and insightful take on selling that it just might change your entire perspective. You'll walk away with a greater understanding of how to motivate and persuade others. This Daniel Pink book is an absolute must for anyone in sales.
7. Little Red Book of Selling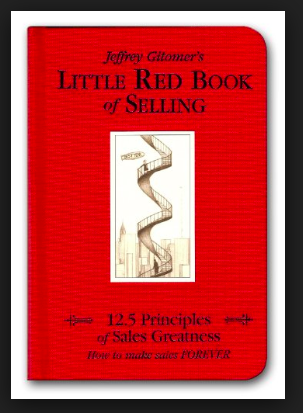 [
Image Source
]
In Little Red Book of Selling, Jeffrey Gitomer highlights the fact that to succeed in sales, we have to understand why people buy. Each chapter ends with a table of takeaways and quotes. This relatable and straightforward book should become your new handbook for all things sales.
8. The Best Damn Sales Book Ever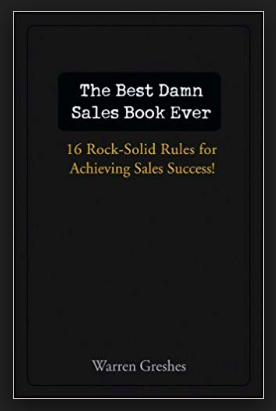 [
Image Source
]
This book is a must-read for sales professionals of all experience levels — from the brand-new to the veterans. You'll learn so much more than the basics of good sales practices. Warren Greshes covers topics like motivating yourself, setting long-term goals and being persuasive but not pushy.
9. Sales Blazers: 8 Goal-Shattering Strategies from the World's Top Sales Leaders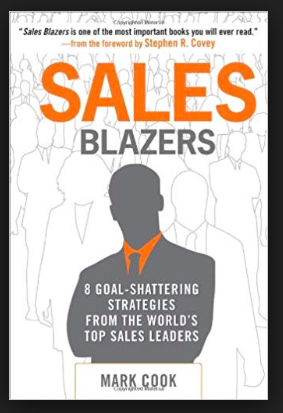 [
Image Source
]
Reading Sales Blazers is like sitting in on a roundtable discussion with some of the world's top salespeople. You'll take away innovative new strategies to change the way you sell and reach extraordinary growth. If you have ever struggled with hitting your sales goals or want to see better results in years to come, pick up a copy of Sales Blazers and start reading today.
10. Predictable Revenue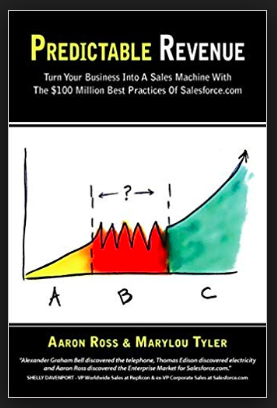 [
Image Source
]
Predictable Revenue, by Aaron Ross and Marylou Tyler, brings directly to readers the knowledge and experience from how Salesforce.com added $100 million in recurring revenue. You'll learn useful and brilliant lead-generation and sales-process tactics to fill the top of your funnel and develop — as the title suggests — predictable revenue for your business.
11. SNAP Selling: Speed Up Sales and Win More Business with Today's Frazzled Customers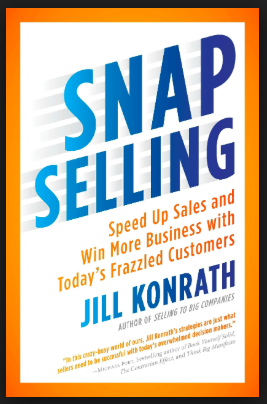 [
Image Source
]
In SNAP Selling, master of sales Jill Konrath teaches you how to win more business by overcoming hesitations and speeding up decision-making. With years of her own selling experience, coupled with insights from other top sellers, Jill will guide readers through capturing and keeping the attention of busy key decision-makers in this well-organized and information-packed book.
12. The 10-Second Sale: Write Powerful Emails That Help You Sell Smarter, Better and More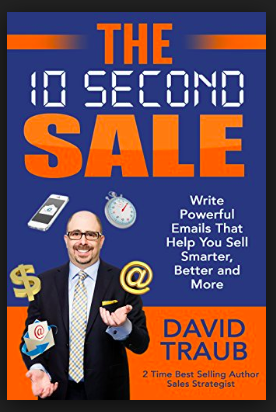 [
Image Source
]
In the world of email, sales professionals have about 10 seconds to make an impression on prospects before they lose interest or delete your email forever. In The 10-Second Sale, David Traub will teach you actionable ways to write more compelling emails to always get a reply. Improving your email communication has the power to improve your sales numbers drastically.
13. The Psychology of Selling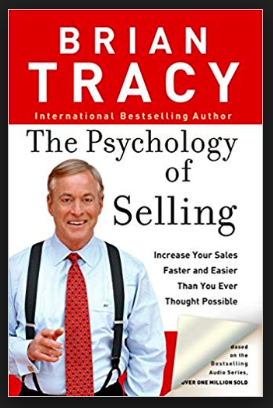 [
Image Source
]
This list wouldn't be complete without The Psychology of Selling, by Brian Tracy. So much of sales comes down to understanding your customers' motivations, needs, and problems. While these topics come up in nearly all sales books, it's rare to find one fully dedicated to it. Here, you'll gain tools you can use immediately to improve your sales process and meet those customer needs.
14. How to Be a Power Connector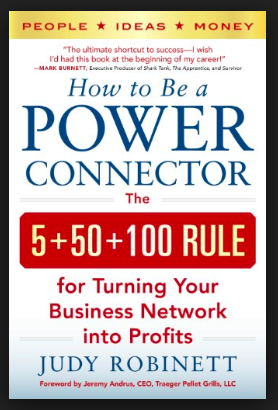 [
Image Source
]
In How to Be a Power Connector, Judy Robinett makes a strong case for why building relationships should be your key focus. Building high-value connections will open up new opportunities for you to reach goals that wouldn't be possible without those connections. Even those who dread traditional networking will find this book powerful and useful.
15. Sell or Be Sold: How to Get Your Way in Business and in Life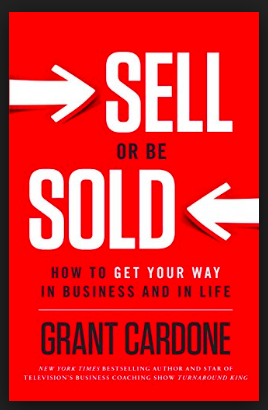 [
Image Source
]
Grant Cardone breaks down how to master sales in any field. You'll learn how to excel in motivating others from an entertaining and energetic voice. Read Sell or Be Sold if you're interested in taking your sales growth to the next level.
Over to You
There you have it! Fifteen books for sales professionals to help you reach your goals. What are your favorite sales books? Share them in the comments below to help out your fellow sales professionals!
Latest posts by Cormac McCarthy (see all)