The Power of Using Videos in Sales Emails
Have you ever wondered if there's more you could be doing to get your cold sales emails opened and read? You've tried adjusting your subject lines, experimented with various calls to action, and included personalized messages, but you're still not getting the responses you want.
In 2019, try adding video to your prospecting and sales emails. Even if you've never recorded a video in your life, you shouldn't dismiss the idea. In fact, you don't need any expertise in video production to create effective and memorable videos for your emails.
First, you'll need to choose the right tool. There are several video content tools available, and many are free or offer a trial! These include:
Wistia
Wistia has a simple Chrome extension that lets you record, edit, share, and measure videos in a quick and professional way.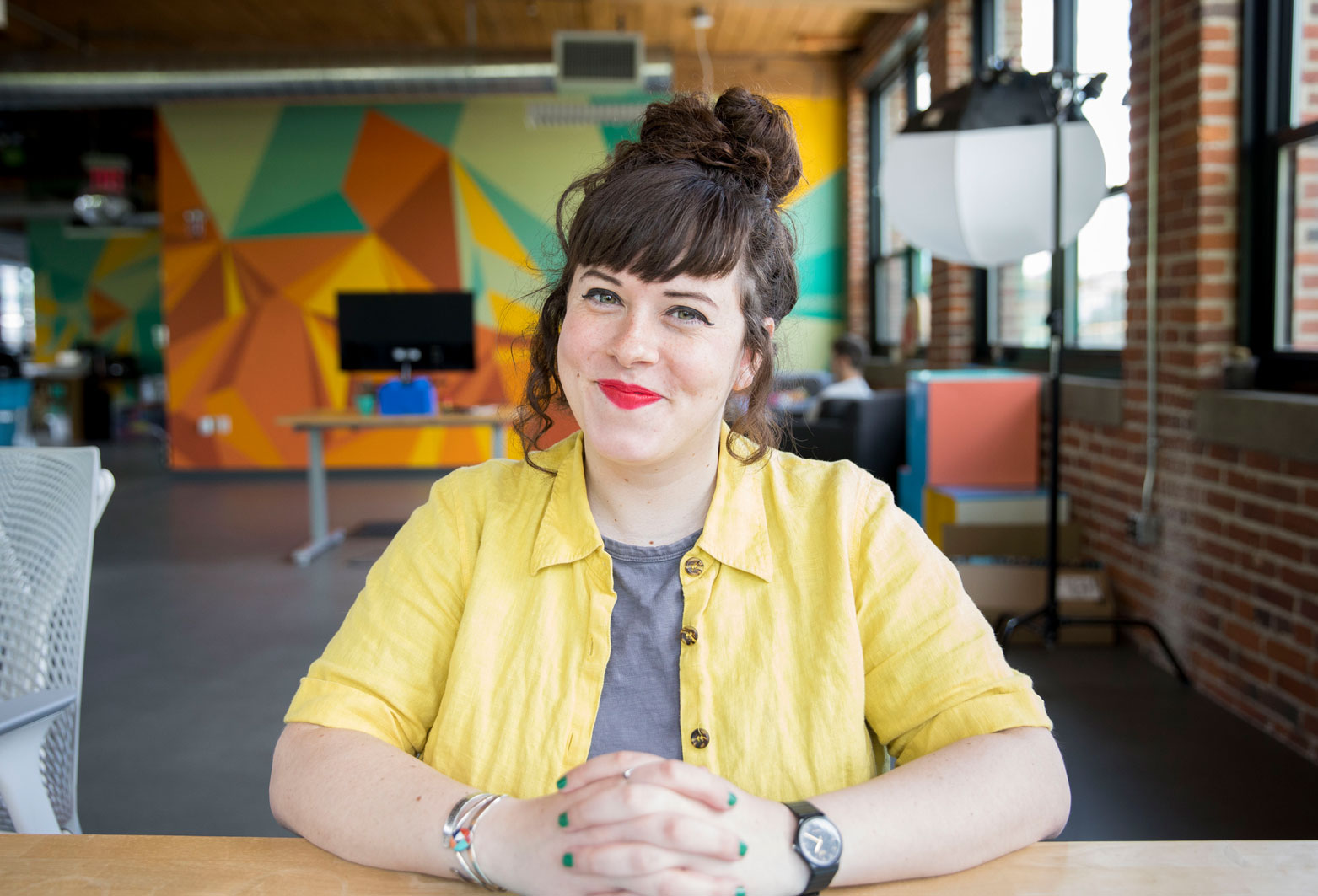 [
Image Source
]
After you create your video, choose any frame from your recording to make a clickable thumbnail. (You can even record yourself and your screen to include split screen in your thumbnail.)
When you're happy with the result, copy and paste your link and thumbnail into an email or integrate it into part of a larger sales or email marketing campaign. Your video will automatically be optimized for playback on any browser or device!
Vyond
Vyond enables any user to create animated videos in minutes, regardless of experience level. The product's studio makes video content creation simple with templates, automatic lip-syncing, a custom character creator, and more.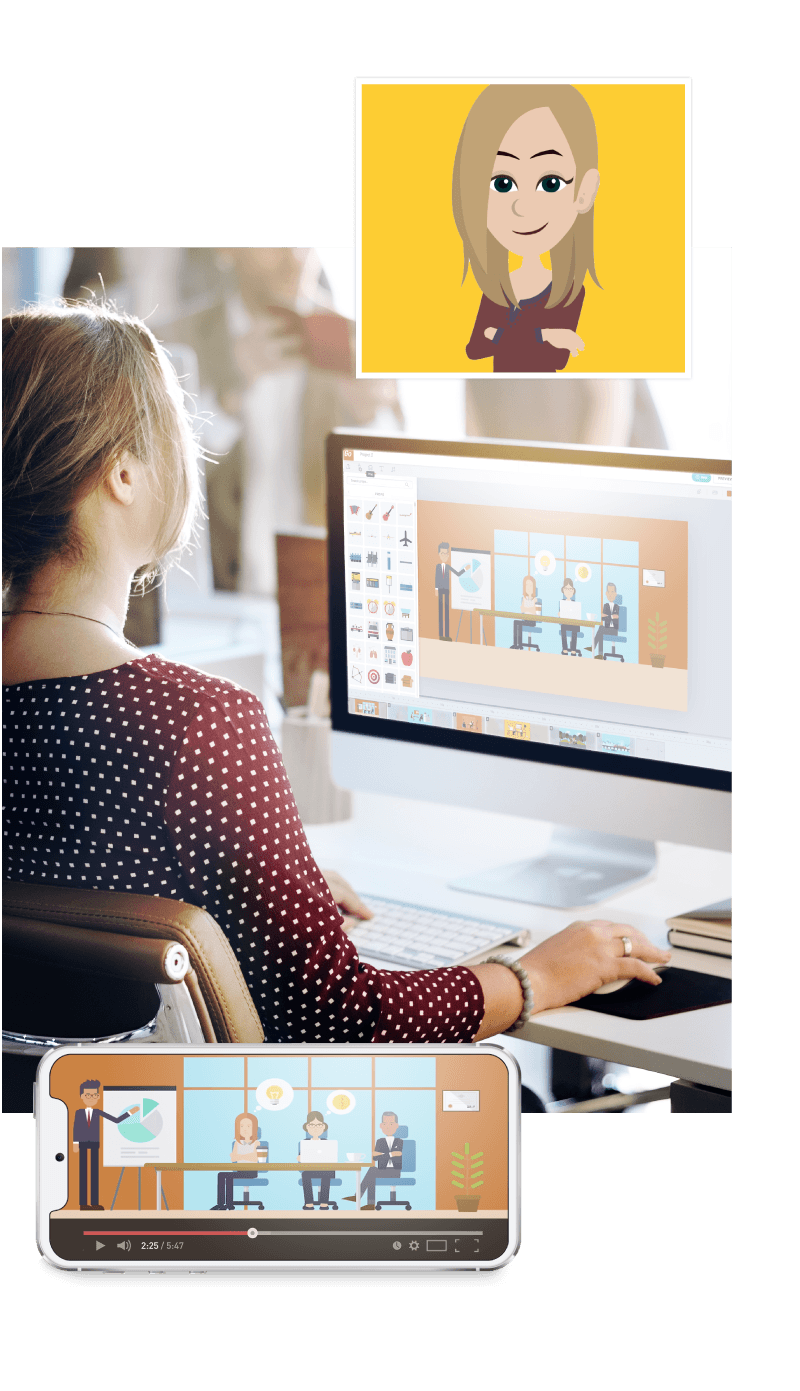 [
Image Source
]
The company has even developed a detailed resource on optimizing your sales funnel with video. This guide outlines how users can create videos—product demos, video voicemails, and more—that boost engagement with leads during every stage of the sales funnel. (You can even create animated GIFs!)
VoiceSage
VoiceSage is a mobile messaging platform designed to make communication between brands and their customers seamless. From interactive SMS to rich media messages, brands have the flexibility to send different types of messages to customers.
You can integrate VoiceSage with your email campaigns to create a multichannel communication strategy. For example, if you send surveys to customers via email, follow-up with customers who haven't responded by sending an interactive survey via mobile. Customers don't have to leave the message to fill out the survey which improves their chances of completing it. At the end of the survey, include a thank-you video to personalize the customer experience.
Vidyard GoVideo
Available as a Google Chrome plugin, Vidyard lets you record on-the-fly videos "that generate more pipeline, keep deals moving, and turn leads into customers." It's designed for B2B sales professionals and used by high-profile teams like Google, HubSpot, and Shopify. If you're trying to spice up your email campaigns, Vidyard could be your solution.
BombBomb
The founders of BombBomb knew they communicated best with their clients face-to-face, so the team developed a platform that enables users to send video emails to prospects and clients. What distinguishes BomBomb is its emphasis on personalized communication over standard email marketing. You can even try it free for 14 days!
Covideo
With its user-friendly video-recording platform, Covideo brings "personality . . . back to business." You can record what makes your company unique (e.g., great culture, talented and passionate reps) in order to captivate prospects, leads, and customers in multiple ways: mobile app, on the web, screen capture, Outlook integration, and Chrome extension.
Nailing Your Sales Video Presentation
After you choose your tool, you'll need to consider how to present yourself. Addressing a prospect or client in a video isn't different from speaking to that person on the phone, and you shouldn't worry about perfecting your presentation. You likely say "um" or "like" every now and then when you're on the phone, so don't worry about overediting yourself in your video.
Try your best to capture the viewer's attention quickly, and keep the video less than 30 seconds in length. One way to personalize the video even further is to hold up a small whiteboard that says, "Hi, [Insert Name]!" at the beginning. That way, the viewer will know the video is unique.
Many of the video sales tools available today also come with analytics, so you can track how many people are actually viewing your videos and how long they're watching them. This feedback can help you adjust your strategy, so you can make small changes moving forward.
Did you know open-to-reply rates increase 8x when a video is included in an email? Once you get started with making videos for your sales emails, you may be so motivated by the positive results that you'll feel like a pro in no time!