How To Become A Thought Leader In Your Industry: 3 Tips + Examples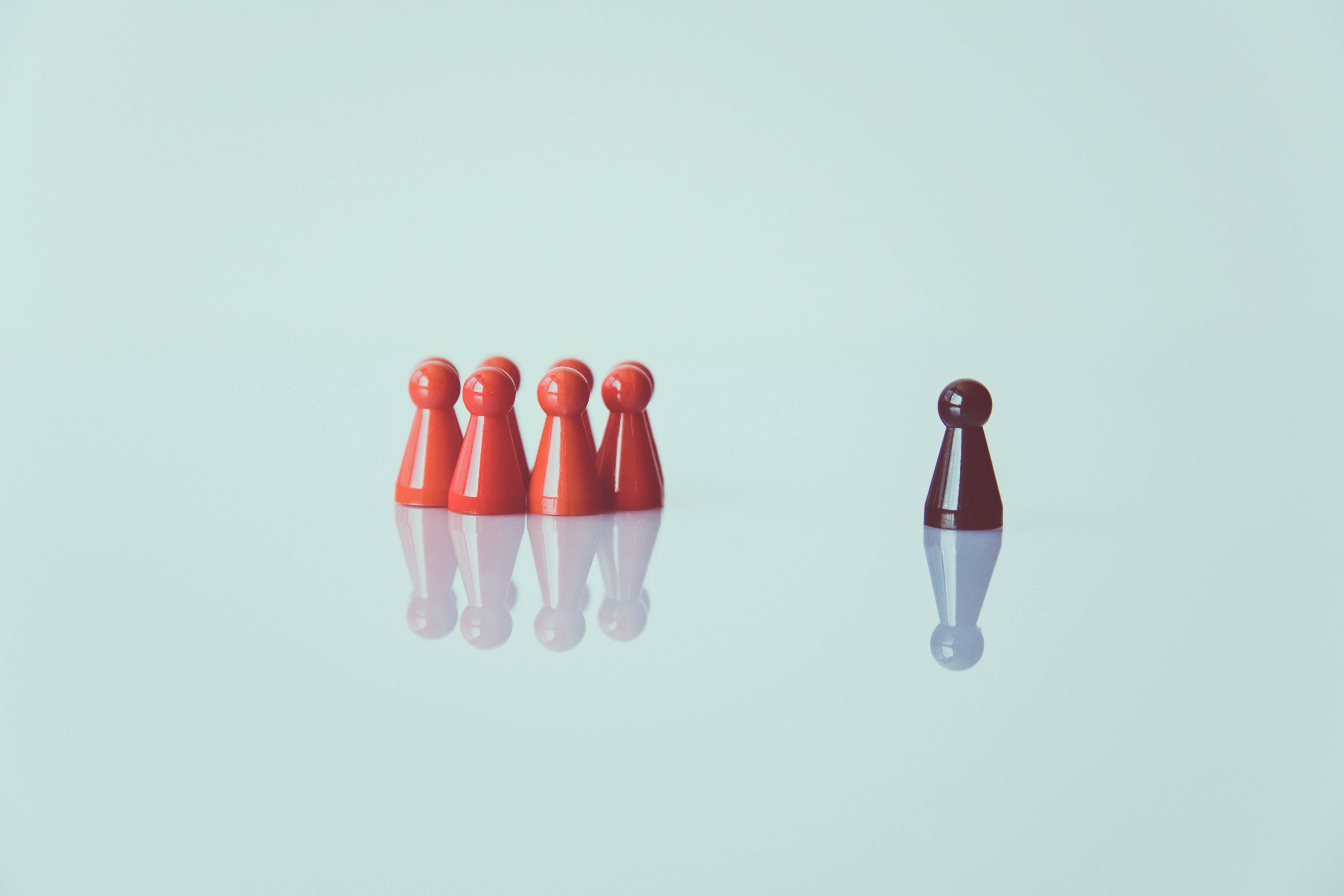 "Thought leadership"—as a term—now exists somewhere between jargon and buzzword. To proclaim yourself a thought leader on LinkedIn or Twitter often appears gauche or pretentious. It might make you want to skip the effort entirely.
Smart entrepreneurs know, however, that despite the rising and falling popularity of the term, the meaning behind it is only getting more powerful. While other companies are jockeying for the top search engine result positions or the most Twitter retweets, thought leadership is your way to stand out and make an impact.
If you become a thought leader—even if you never use the term itself—you can become visible in your industry in a way no one else can compete with. Your product will always be one among many. You and your beliefs are unique.
How to Become a Thought Leader in Your Industry: The Basics
As an entrepreneur, you're likely always looking for ways to establish authority in your industry and attract new customers to your business. Your instinct might just be to share your knowledge, but unless you're on the cutting edge, this will likely only make you useful—not a leader. (You should still create that useful content, but the right content strategy will position it differently.)
Counterintuitively, much of the best thought leadership takes a challenging stance. What are the sacred cows in your industry that you can slay? What are the myths you can point out? What are the assumptions you can challenge?
When you try to become a thought leader in your industry, your primary goal is to get noticed by the right people. The right people will vary from industry to industry, but your goal is to create a ripple effect. Think about who you listen to when you try to understand big-picture trends or industry shake-ups.
The best thought leadership doesn't aim for tons of traffic; it targets readers with influence who will repeat and share what you say, spreading your influence wider. The more influence you have, the more power you'll have to shape trends, attract talent, and make your brand unforgettable.
In this article, we'll share three tips that will help you learn how to become a thought leader.
1. Build Your Personal Brand
If your personal brand isn't consistent, clear, and memorable, then you won't earn the respect of your audience. An inconsistent brand inspires confusion. Inconsistency leaves your audience unsure of where you stand, what you think, and how you sound.
A good brand isn't necessarily likable; a good brand is easily identifiable. A bland, likable brand is useless if no one can remember it. Better to have a challenging voice that risks some disagreement. The dissenters won't forget you.
ProfitWell, for instance, a SaaS metrics company, has succeeded with their latest series, Tradeoffs. These episodes feature discussions with another well-known thought leader, Hiten Shah, and neither he nor ProfitWell founder Patrick Campbell is afraid to take bold stances. By publishing regularly, they also give their audience a place to go to for new content and consistently met expectations on tone, voice, and style. If you want to get started making your own videos, consider a tool like Vyond, which provides thousands of assets for making animated videos.
Your brand also needs infrastructure that supports your ideas. Be sure to have an active social media presence outside of your business and treat your personal image as you would your business image—with professionalism and style. Make sure your headshots are up-to-date and that all your social media profiles feature the same information.
You'll want to create or update your personal website, so people can find you easily. When your strident opinions make people notice you, your audience will need a place to go, to learn who you are, and to read more.
2. Create Meaningful Content
As an entrepreneur, you have a specific skill set and store of knowledge. To be a thought leader, you must tap into what sets you apart and find a way to communicate that with others.
If you like to write, share your knowledge in blog posts. If you like to talk, consider starting a podcast. If you're great in front of a camera, share your expertise on a YouTube channel.
Your leadership doesn't need to reside on one channel. Sapphire Ventures, a venture capital firm, holds in-person board-readiness workshops but also presents the information they learn in blog posts. This enables them to work directly with their audience and then spread their knowledge to wider audiences.
Meaningful content isn't exclusively for potential customers and influencers. If you're circulating interesting and challenging opinions, you can also attract talent that wants to work with you. At Hotjar, for instance, their blog features in-depth posts about scaling engineering teams. This makes them interesting to industry peers, yes, but it can also attract potential employees who share their vision and want to be a part of it.
3. Dare to Say Something New
Most people never become thought leaders because they're afraid to rock the boat and share new ideas. The only way to get noticed is to be daring and innovative.
That doesn't mean you need to pull a stunt or say something controversial. You simply need to demonstrate that you're thinking outside of the box and that your ideas are new and fresh.
At GiveCrypto, a nonprofit organization that distributes cryptocurrency to those in need, the goal isn't to be controversial but to be thoughtful. They post regular, transparent company updates and write smart articles about how best to run charities. The goal of such posts is to improve their field as a whole, and their audience takes notice.
Your goal as an entrepreneur is to have an impact on your industry. Thought leadership, in the right light, is simply another way of doing that. Rather than dealing with products, technologies, and services, however, you're dealing with ideas. If you want to become a thought leader, make sure your ideas are as interesting as your business.