5 Tips for Maintaining E-commerce Sales Momentum After the Holidays
Before the holiday season, you likely put a lot of time and effort into ramping up the marketing for e-commerce sales. Now that the holidays are over, you may be wondering, "What's next?" Is it possible to continue the momentum through January and beyond?
At this point in time, you may be dealing with customer returns, which can become a logistical nightmare and distract you from where you should be directing your focus: sales and promotions. While returns are something you can't control, you can control the proactive steps you take toward maintaining your revenue — and exceeding your goals in 2019. We have some tips:
1. Cater to Your Customers' "New Year, New You" Attitude
Do you sell a product or service on your e-commerce platform that can potentially improve your customers' lives? In January, most people are looking for ways to start the new year on the right foot. If you can help them adhere to their New Year's resolutions, be sure to let them know.
Check out this example from Lyft.

[
Image Source
]
Lyft knows that many of its customers are re-doing their budgets in 2019. Highlighting how its rideshare plans can help customers save on transportation is a well-timed marketing effort.
While this online sales tactic might be successful at other times throughout the year, in early January it packs an extra punch as customers work to make real improvements.
2. Close Out Products That Didn't Sell During the Holidays
Do you have an inventory of products that didn't sell as well as you thought they would during the holidays on your e-commerce platform? You may think you've exhausted every promotion in the book, but it's time to get creative again. Consider lowering your prices for online sales, so you can clear your stock and make room for new products.
Put an exciting twist on the online sale, like MeUndies does below.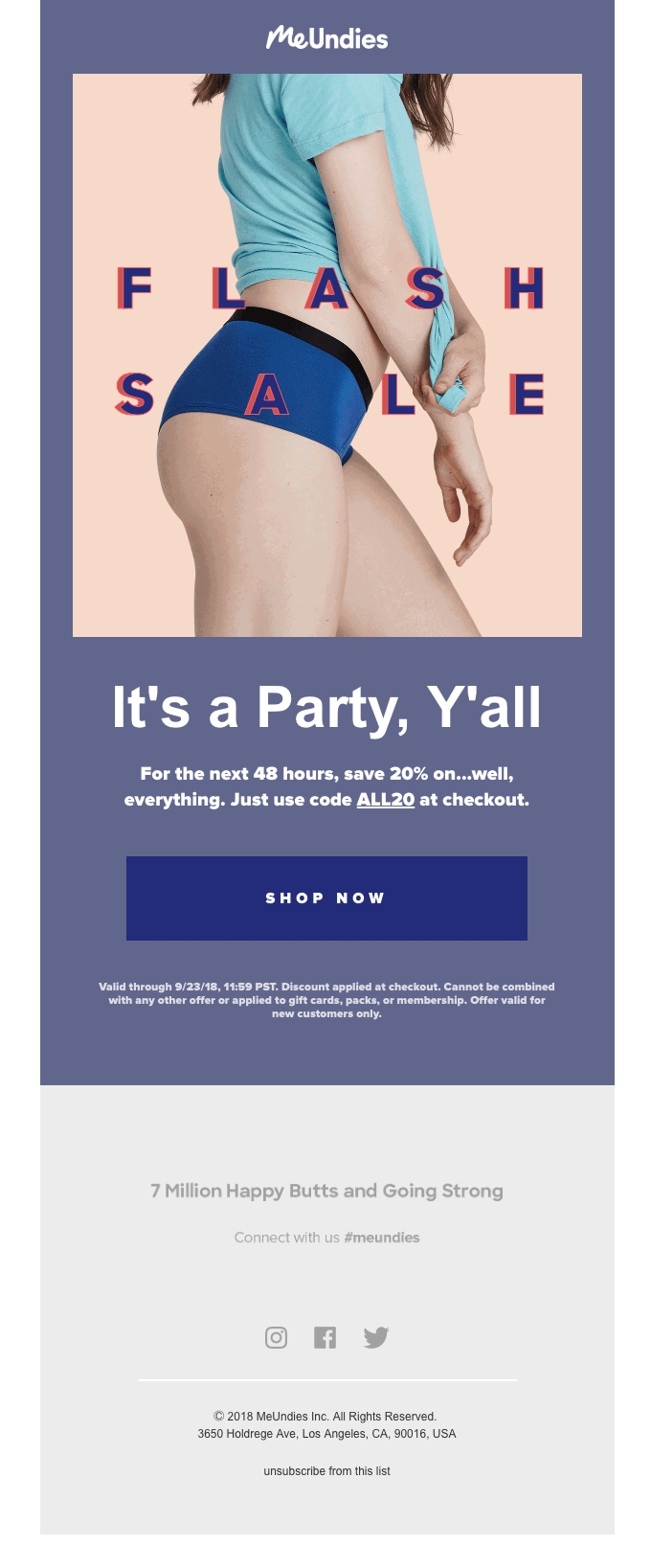 [
Image Source
]
MeUndies adds a subtle sense of urgency in this follow-up email. (You can weave the same approach into your social media posts, as well.) They give readers a 48-hour window — and make it easy for them to click through to purchase by presenting a tantalizing discount code.
3. Speaking of New Products, Consider Launching Something New!
One of the best ways to draw attention to your e-commerce store, even after the holidays, is by launching something new and exciting! Have you been waiting for just the right time to reveal a new product? Now that customers are getting fewer promotional emails after the holiday season, January is an excellent time to capture their attention.

[
Image Source
]
Quip rolled out a new feature for users making slide decks. This could have been a boring announcement, but Quip spiced it up with design and a spotlight on the powerful apps it includes, like Salesforce, Dropbox, and Lucidchart.
When companies are finalizing their budgets for the fiscal year, January is the time to show them how you can add value.
4. Remember to Focus on Customers in E-Commerce Sales
Let's face it: returns can be a major bummer. Instead of feeling disappointed by any returns you receive, focus on the customers who are buying things in the new year. Don't let past setbacks affect how you treat your new customers, since these customers may become the ones who purchase from your online store again during the next holiday season.
In 2019, you have a host of valuable new tools and approaches for engaging more deeply with your existing customers. From new CRM enrichments to popular metrics like the Net Promoter Score (NPS), emerging options will help you understand your customers at a more granular level. From there, you can craft a more targeted strategy for bolstering your relationships with them—and increasing your e-commerce sales.
5. Don't Let Holiday Burnout Slow Your Retail Sales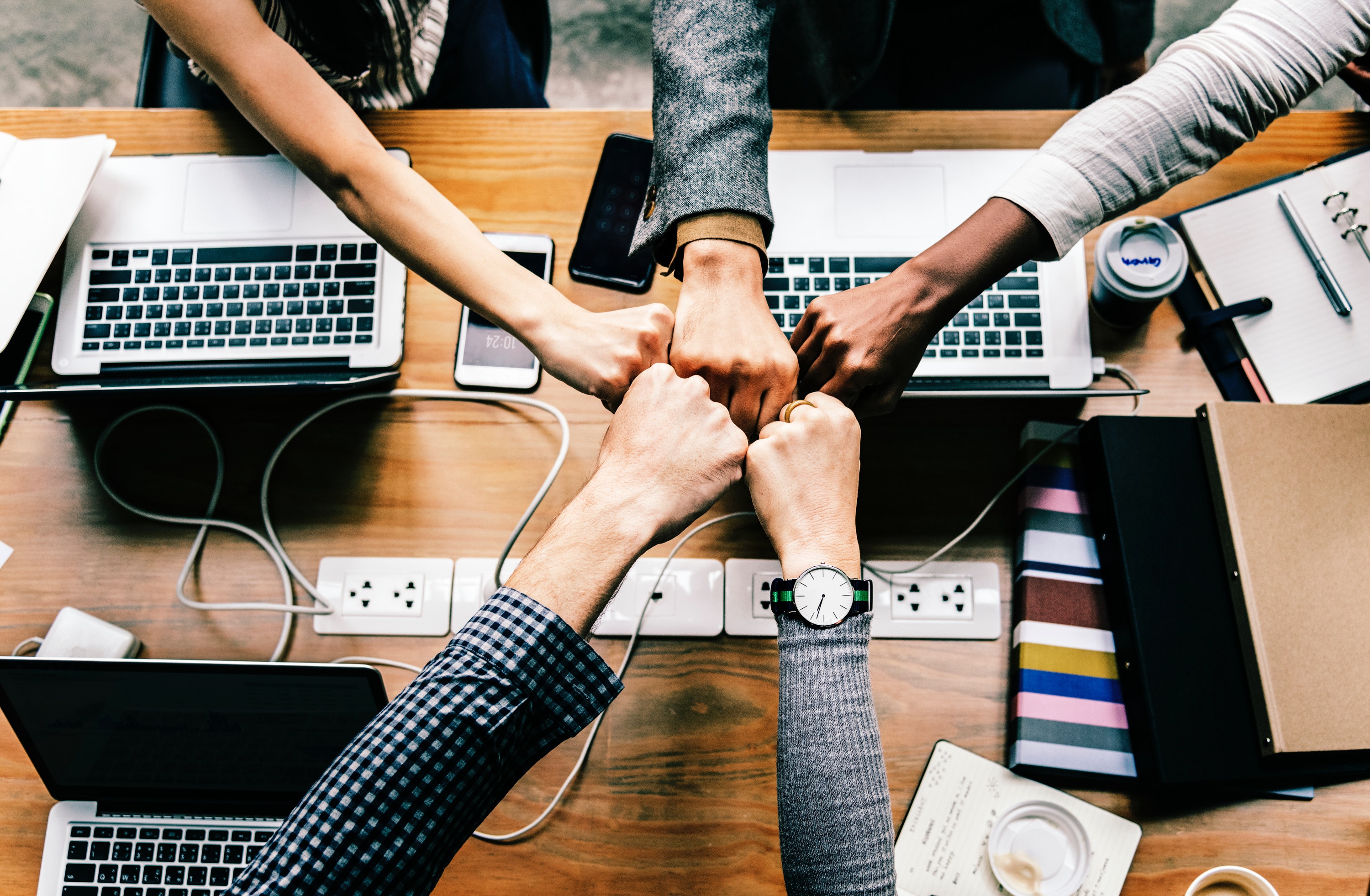 [Image: Pexels]
After the busy and exhausting holiday season, you may feel tempted to take a break from e-commerce sales and "go dark" for a little while. However, January is a critical time for maintaining your e-commerce sales momentum! Take a few days to regroup and get back on the online sales train.
What are some of your favorite strategies for getting sales during the new year? What are some of your own tips for recovering from the holiday rush? We'd love to hear your ideas for e-commerce sales success in January and beyond.
Latest posts by David Candelas (see all)