3 Tips for Re-Engaging Old Leads in the New Year
Before you started using FollowUp, you may have struggled to re-connect with your prospects or re-invigorate cold leads or dead leads at the right time, missing valuable opportunities. Now that you're using the tool, you never let important conversations and tasks slip through the cracks.
But what about all the conversations you did let slip through the cracks, whether because you didn't have FollowUp, you were too busy, or you were simply overwhelmed by your current workload? Is there any hope for rekindling potential customers? The new year is an excellent time to revisit these targets, so you can re-engage them and convert them to active leads.
In this blog post, we share three important tips for re-engagement with old leads in the new year, so you can refill your pipeline and start 2019 with abundance.
1. Remember: it's never awkward to reach out to your target audience.
There was a reason you connected with your potential customers in the first place. Can you remember what originally brought you together? Reaching out to a target with a personal note is never a bad idea and never awkward, especially since it's the new year. Ask your lead what went well in 2018 or about business goals for 2019.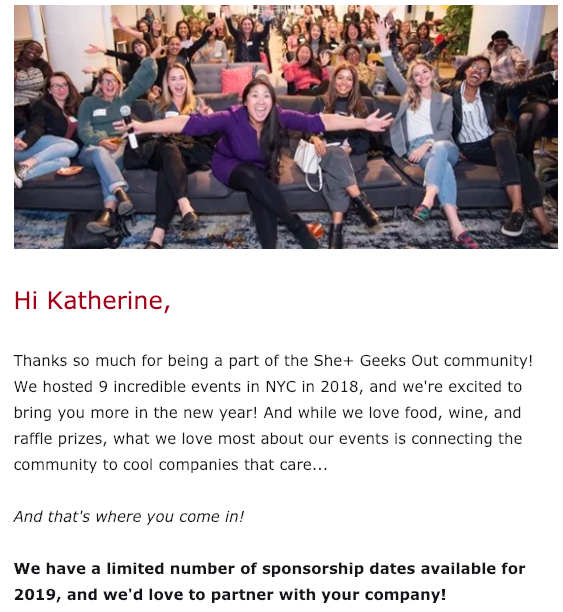 Above, the tech community for women She+ Geeks Out celebrates their milestones in 2018 and concludes with a call-to-action to build more partnerships in 2019. This re-engagement is fun, non-intrusive, and action-oriented. (The tactic can also work with social media posts, too.)
If the lead has other needs or has moved on to other things, he or she will simply ignore your message and respond with a "not interested." No big deal! At least you'll know that you have made an effort to re-engage your target, and you never know — that person might be able to refer another lead to you.
2. Ease into it
Instead of emailing a cold lead first, you may want to approach the person in a more subtle way, depending on your comfort level. For example, if you're connected on LinkedIn or on another social media platform, you may want to consider liking or commenting on one of their posts.
Or start scouring Google News for articles that may be of interest to your lead and send the article along with a personal note. For example, if you and your lead initially bonded over your shared alma mater, send something noteworthy and timely about the university. It's a low-pressure way to connect without leaping to a sales conversation.
Tracking all of these re-engagement steps and notes in your sales CRM will also help create the context so that when it is time to make a sale — you're ready.
3. Provide them with a year in review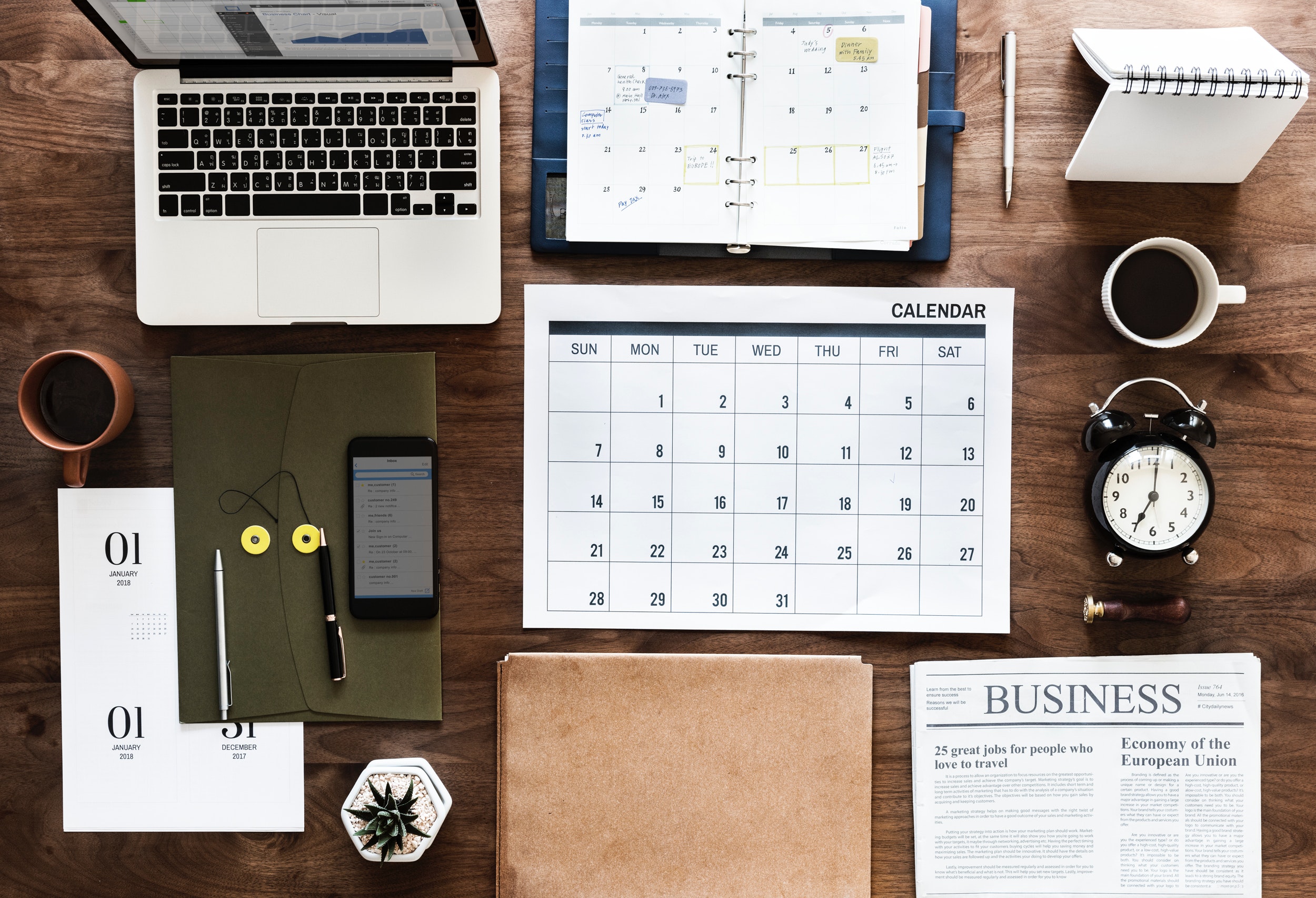 [Image: Pexels]
If you haven't spoken to your lead in a while, chances are that many things have changed with your company. Have you updated your products or services? Have you won awards? Have you raised funding? Whatever it is, you probably have something newsworthy to share.
Compile a year in review and personalize it to your target's interests and needs. Share genuine enthusiasm and excitement about these changes and updates. It's possible that something may pique the interest of even a dead lead — and you may be able to entice him or her to start a new conversation.
Just because a lead has fizzled doesn't mean it must remain stagnant. Will you be re-engaging your leads in the new year? We'd love to know if any of these strategies work for you.
Latest posts by David Candelas (see all)