Nine Mobile Productivity Tips for Sales Pros on the Go
In this guest post from Heinz Marketing, you'll learn how to stay productive and efficient even when you're on the go. So many sales professionals spend countless hours on the road or in the air. If you want to learn how to take advantage of every minute, these mobile productivity tips are for you!
---
These tips apply to anyone who travels frequently for work – and especially for those who find themselves going from meeting to meeting away from their desk.  These can be significant time savers!
Carry paper:  Seriously, as awesome as note-capturing apps can be, sometimes what you really need is to write something down!  Depending on the circumstance, writing a note on pen and paper is better etiquette than pulling out your smartphone or tablet.
Make your CRM available online:  Contacts, accounts, notes.  The more of this is available anywhere, the more likely you have whatever data you need at your fingertips.
Use voice controls:  Conrol CRM by voice?  It's possible.  Check out Nuiku.
Organize your apps better:  Which do you use most often?  Which do you use in succession?  Sort them more effectively on your phone and/or tablet so you spend less time fumbling and more time doing.
Use Dial2Do:  For $2.49/month, leave yourselves a voicemail and it'll translate that message into text and email it to you.  Huge time saver not to mention master capturer of far more ideas, tasks, etc.
Prepare in advance for your day:  The night before, make your to-do list.  Keep it handy so you can quickly switch to priority tasks when you have time between meetings.  Do research on your next day's meetings via LinkedIn, Charlie and others.  Do the math on where you need to be first, when, how long it'll take you there, when you need to leave your hotel or office or home.  Life savers.
Avoid distractions as best as possible:  Your email will be there for you when you get back to the office.  Voicemails too.  You're on the road for a reason, focus there and get the job done.
Capture & triage to-do's before day's end: Don't stop working until you've captured your next steps somewhere in a trusted system.  Pull them out of your notes and brain before they get lost.
Set up Evercontact back at the office:  It'll capture updated contact information from emails in your inbox automatically, keeping your contact list up to date.  That way when you need that updated phone number on the road, it's right there for you.
Republished with permission from HeinzMarketing.com.
---
What mobile productivity tips would you add to the list? How do you stay productive on the go?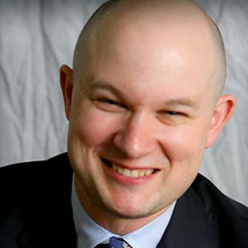 Prolific author and nationally recognized, award-winning blogger, Matt Heinz is President and Founder of Heinz Marketing with 15 years of marketing, business development and sales experience from a variety of organizations and industries. He is a dynamic speaker, memorable not only for his keen insight and humor, but his actionable and motivating takeaways.Matt's career focuses on consistently delivering measurable results with greater sales, revenue growth, product success and customer loyalty. Matt is a repeat winner of Top 50 Most Influential People in Sales Lead Management and Top 50 Sales & Marketing Influencers.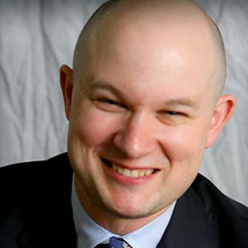 Latest posts by Matt Heinz (see all)