How to decide if you should hire a virtual sales team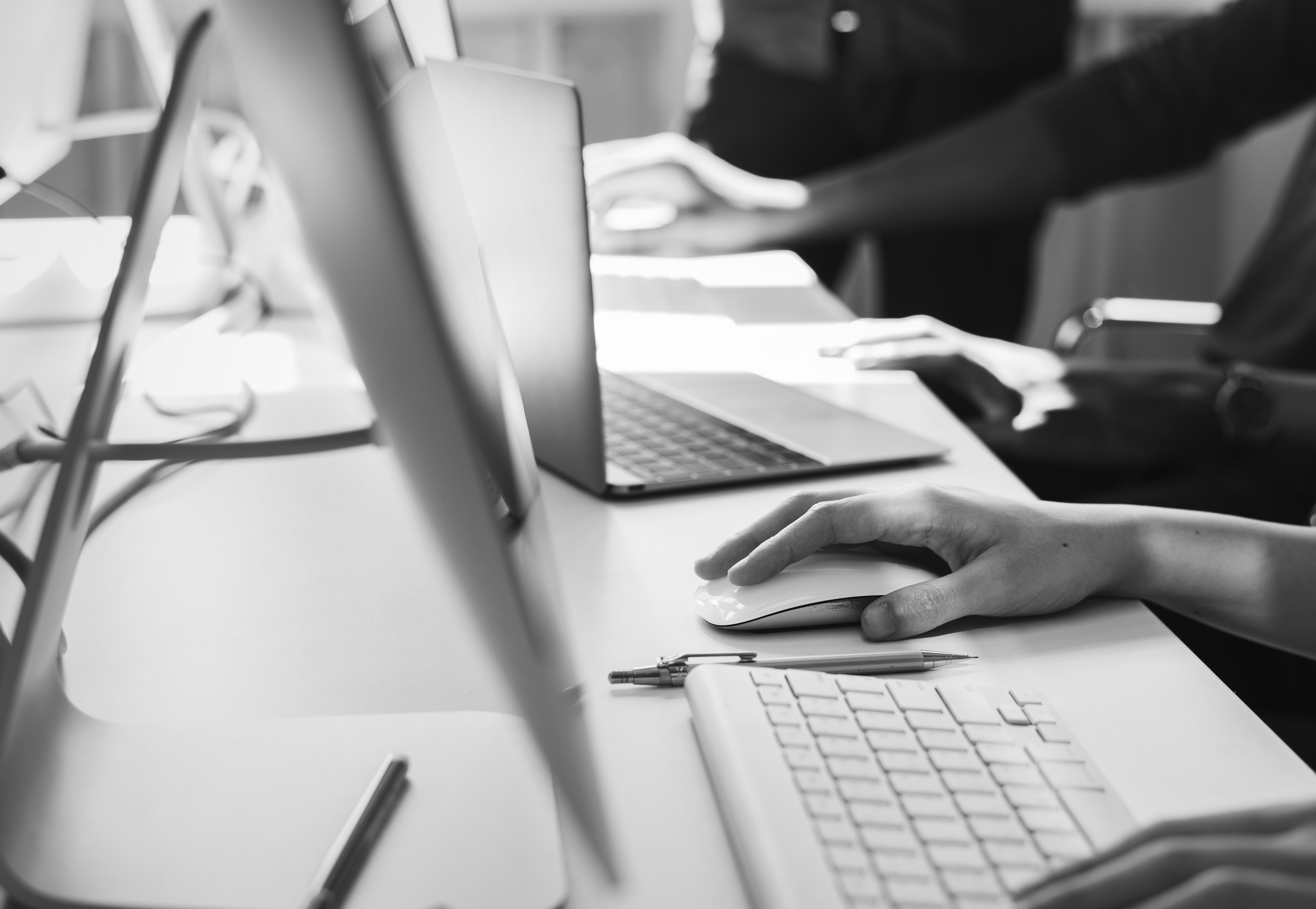 You've reached a crucial point in your company's growth: hiring a sales team. But how do you decide whether a virtual sales team is the best option for you?
Both a virtual sales team and an in-house sales team have the same function: to manage your company's sales operations. Choosing one or the other will ultimately depend on your company.
Let's first consider the differences in structure for both options:
Virtual sales team:
Works for an agency or works independently
Paid to run your sales department
May work for other organizations as well
In-house sales team:
Built internally through a company hiring process
Paid a salary and typically a commission
Works only for your company to manage sales operations
In other words, a virtual sales team is a third-party provider or virtual service. They manage sales operations for you on a professional level, but at a cost.
The provider can take two approaches: 1) They build a virtual sales team based on your company's needs or 2) they use sales reps from within their agency to manage sales. You also have the option of hiring independent-contractor sales reps.
Does Outsourcing Match Your Company Goals?
Outsource sales only if it aligns with current company goals. For example, if you can't afford an in-house sales team and/or you are testing a market, hiring a virtual sales team might be the best option.
Outsourcing sales can definitely be cost-effective, which is helpful if you are on a tight budget. You don't have the high costs typically connected with managing an in-house team (e.g., recruitment and training). The money saved can then go back into the improvement of your product or service.
Or maybe you have a product/service but are not sure if it matches an actual need in the market. You can use a virtual sales team to test your idea, without major investment. If the product/service is successful, a virtual sales team provides an excellent starting point for scaling your company.
But before getting too excited about outsourcing, don't forget that, ultimately, YOU are the one who first needs to understand the sales process. You should have a general idea of how to execute certain sales tasks, such as forecasting, before even thinking of hiring an outside team.
Review the market and find answers to questions such as these:
How will you find leads?
How will you qualify leads?
How long do you think the averages sales cycle will take?
How much will customer acquisition cost?
These answers will assist you in developing a sales model that your virtual team can use to drive sales.
Let's now review virtual sales team challenges and opportunities that you need to consider before taking the leap. We'll then outline steps to build a virtual sales team.
Outsourcing Sales: The Challenges & Opportunities
A virtual sales team will experience challenges and opportunities, same as an in-house team. Thankfully, a customer relationship management tool (CRM) is an excellent way to combat problems and difficulties. Keep this in mind as you review the challenges below.
Challenges
Although more costly, an in-house sales team does have a major advantage: Reps are interacting with you and your product/service in person, so they quickly learn what works and what doesn't. A sales team operating in the virtual world presents problems, such as the following:
Less control. With a virtual team, you can't exactly visit the sales floor to watch how reps are interacting with customers. You don't know if they are consistently offering an amazing customer experience — a major issue because you want to build positive relationships with your customers.
Communication problems. Problems are sometimes harder to identify and solve in the virtual world. Since reps aren't in a physical location, they can't come to you with important information or questions at any time. If you don't have a CRM to monitor communication, rep questions may be lost.
No internal talent development. Especially if you are wanting to grow your company, the lack of internal skills and knowledge can be a problem. Whereas an in-house rep will likely retain knowledge about your product/service and culture, a virtual rep is removed and takes their knowledge with them if you change from virtual to in-house.
Based on these challenges, a virtual sales team is best if sales aren't going to be a core capability for your company.
Opportunities
As long as you are discerning with the provider/service you hire, choosing a virtual sales team can equal saved time and lower costs — it's delegation at its finest. As the virtual sales team takes care of sales operations, you can improve other parts of your business. Consider these additional opportunities:
Learn from the best. A virtual sales provider/service already has the expertise to manage sales. On top of that, they have hired and trained reps. Use their expertise and experience as an opportunity to learn more about the sales process and how you can apply it with an in-house team in the future.
Less risk. With a virtual team, you don't have the chore (or cost) of rep hiring and retention. If there are significant problems with the virtual provider, you can always switch providers or services.
Lower overhead costs. Did you know that the average compensation of an in-house sales development rep (SDR) is $72.1K? A virtual sales team means that you are free from paying all of your reps a full-time base salary. Instead, you can hire by the month, day, or hour. Other costs that are lowered with a virtual team include administrative costs, management costs, training costs, and employee retention costs.
A virtual sales team means that traditional costs are almost nonexistent. For a lower price tag, you can learn from sales experts without having to spend the time training reps.
Build a Virtual Sales Team
Congratulations, you have decided that hiring a virtual sales team is the right choice for your company! With that decision in place, you now have other important factors to consider.
Assuming you have already taken the initial sales-process steps outlined earlier, here are three steps to effectively hire an outsourced sales team:
Step 1: Outline goals & budget
A clear strategy is key to successfully hiring a virtual sales team. First, determine your company needs and the outcomes you want to achieve. Are you testing a market or diving right into the business? Identify your overall sales goals and how much you can spend to reach those goals.
When planning the budget, don't necessarily skimp just because you're tight on funds. Quality work is worth the extra money and can actually help you save later on if you have a quality sales process in place from the start.
If you have decided to outsource everything (e.g., lead generation, qualification, closing), consider the costs of a virtual sales provider:
Independent sales agent: The average is $40 to $60 per hour (compared to $87 per hour for an in-house sales rep).
Agencies: Price can vary based on your needs but $4,000 to $10,000 per month is a range to keep in mind.
Different providers offer different types of pricing packages, such as a commission fee in addition to the base rate. Do your research on the pricing packages of providers and contractors to review costs vs. price.
Step 2: Research & choose a provider
You have three options when choosing a virtual sales team provider: 1) The provider can create an outsourced sales team based on your company needs; 2) the provider already has their own sales team who can manage your sales; or 3) the provider is an independent sales agent.
Whatever option you decide to pursue, research, research, research. Scout out online reviews and websites. Ask around at work for recommendations of an individual or agency. For smaller companies, consider reviewing sites like Upwork to find independent sales agents.
Make a list of providers, and narrow down candidates based on company needs. Also look at the provider's expertise (e.g., a specialization in B2B sales might not be the right fit for your B2C company).
Next, here are potential questions you can ask providers (change slightly if you are hiring an independent agent):
What is your organization's selling record in my industry and market segments?
What type of training do you provide your reps?
Do you choose the reps for me?
What types of tools and CRMs do you use?
Can you provide examples of similar companies you've worked with, and the results?
Are sales reps able to have top-level conversations?
Also review the sales rep manager and their experience. These questions will help you determine whether the provider is the right fit for your company. You'll also discover how successful the provider has been in past sales operations.
Step 3: Engage with provider
You've chosen the right provider for your company and begun the implementation process. Just remember that results won't be immediately visible. It will take time for reps to fully understand your product/service and drive your sales operations.
Use the ramp-up period as an opportunity to get involved in the process and stay involved. Avoid micromanaging, of course, but there are several activities you can do to participate in sales operations:
Hold weekly meetings with provider.
Implement open lines of communication with sales reps.
Offer product/service training for reps.
Review key metrics and analytics on a regular basis.
Coordinate sales with marketing for sales-enablement material.
Engage with your provider on a regular basis. You'll ensure that overall sales goals are being met and also gain a better understanding of sales methods that an internal sales team can use later on.
Outsourcing a sales team may work well for some companies but not for others. If you don't want to fully commit to a complete virtual sales team right away, outsource lead generation or administrative sales tasks. Once you have a feel for the process, find an entire virtual sales team provider.
Above all, timing is crucial in deciding whether you should outsource your sales operations. If you are strapped for cash and are just starting your company, hiring a virtual sales team might be the best option. As your company grows, you can consider bringing on an in-house team.
What's your opinion on outsourcing sales? Leave a comment and let us know!
This post was originally published at the Zendesk Sell blog. It has been republished here with permission.